By now you might have recall that I did mention that eating wood ear is good for health.
So here is another option to incorporate wood ear into your diet.
This Pork with woodear and apple soup is easy to prepare and light on the palette.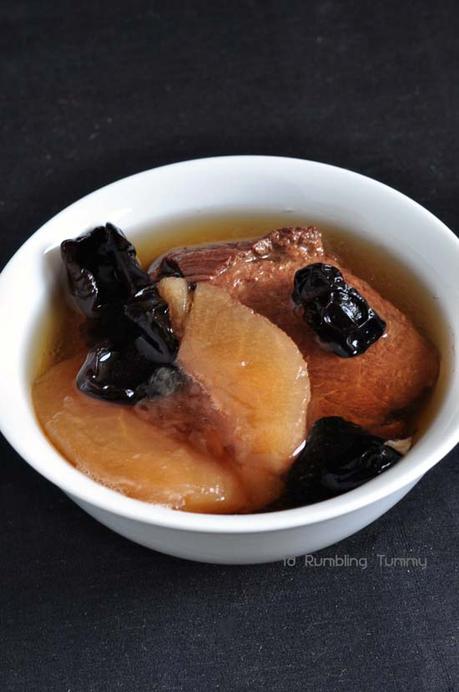 What you need:
500g lean pork
2 apples
20g wood ear
2 honey dates
4 bowls water
Method:
Blanch pork and rinse well.
Combine all ingredients in a slow cooker and cook 6 hours.
Season with salt.
Enjoy!


If you have enjoyed this post by Rumbling Tummy, be sure to follow her on Facebook, Instagram, Pinterest, Twitter and Google+ .