copyright 2021 Art of Living, Prima Media Inc/Maria Liberati
Buying a home is a big step. Many homeowners will want to make changes to make their new home exactly what they want. There are many changes that homeowners can make after moving in, with various costs and impacts to the home.
Flooring Replacement
Flooring takes a lot of wear and tear from use. Carpeted flooring can also be home to bacteria and mold. You don't know what has been tracked or spilled on it. Therefore, many homeowners will opt to replace their flooring. Sometimes flooring doesn't need to be replaced, like in the case of hardwood floors. You can refinish hardwood floors to make them look better and fit your personal style. Tile flooring can also be assessed to whether you should replace it or not. You can clean it and clean or replace the grout or opt to replace it completely.
Bathroom Remodels
Bathroom remodels can vary in cost depending on a number of factors. A remodel doesn't necessarily mean a complete gut of the bathroom, but simply changing out the vanity, shower, or flooring and changing up the paint. Gutting the bathroom and starting from scratch will cost more than just replacing a few things. Another reason for remodeling a bathroom is to replace old fixtures and pipes that have become inefficient.
Painting Walls
Painting is a simple and cost-effective way to make changes in a home. This is the easiest way to update the style and personalize it to individual style. But make sure you pay attention to the kind of paint you are using. Some paints can contain harmful chemicals that can pollute the air inside. To reduce this, you can opt for low or no-VOC paints to help reduce indoor air pollution.  You also want to make sure you choose a high-quality paint as low-quality paints are not durable and can end up looking poor quickly. This would require you to paint again, which would not be cost effective.
When homeowners make changes to their home, they first assess the cost, and then what changes they want to make to update and personalize it. Some changes are simple, like painting walls, while others are more time-intensive, like bathroom remodels. Whatever changes you decide to make will help to make your house your own. Some can even increase the value should you want to sell in the future.  
Read this next: What Every Kitchen That Sees Frequent Use Needs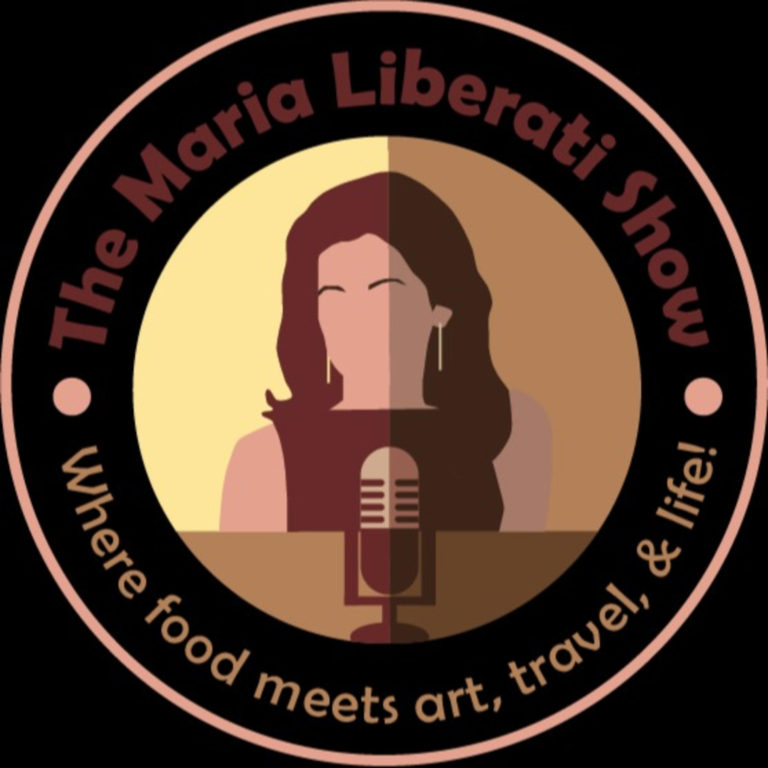 The Maria Liberati ShowGourmand World Award winning author/Celebrity Chef Maria Liberati intersects where food meets art, travel and life! Join Maria as she interviews fascinating guests in food, wine, culture, art , literature. Guests let us in to their food world and answer the question "What does food mean to you" and share the special connection food has in their life. Maria has a talent for creating common ground for people from all walks of life and many varied talents through one common denominator-food. Discover what food means to you, your life ,your history, your persona. Support this podcast: <a href="https://anchor.fm/maria-liberati/support" rel="payment">https://anchor.fm/maria-liberati/support</a>
Podcast Subscription Menu
Happy Italian Heritage Month!
by
maria liberati
Actor, Author and Bostonian Frankie Imbergamo returns to discuss his career since last time he was on the show, new recipes, new happenings in Little Italy and more! Maria also shares her recipe for Pasta and Fagioli!  
Be sure to like and subscribe, as well as review the podcast. Send us a picture of your review or share for a chance to win this month's giveaway!
Enter, "The Maria Liberati Show," based on her travels, as well as her Gourmand World Award-winning book series, "The Basic Art of Italian Cooking," and "The Basic Art of…" Find out more on https://www.marialiberati.com
—–
Intro music: "A Quick Coffee" by Borrtex – available via Creative Commons Attribution-ShareAlike 3.0 https://creativecommons.org/licenses/by-sa/3.0/us/
Outro music: "First Day of Spring" by David Hilowitz – available via Creative Commons Attribution-ShareAlike 3.0 https://creativecommons.org/licenses/by-sa/3.0/us/
—
Send in a voice message: https://anchor.fm/maria-liberati/message
Support this podcast: https://anchor.fm/maria-liberati/support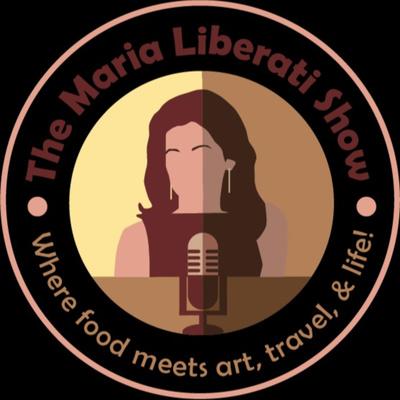 Search Episodes
Happy Italian Heritage Month! October 7, 2021 maria liberati A Tuscan State of Mind September 30, 2021 maria liberati Culinary Adventures and Kitchen Must-Haves September 22, 2021 maria liberati Happy Guacamole Day and Kosher wines to Celebrate September 16, 2021 maria liberati Plant-Based Diets and Summer Remembrance September 9, 2021 maria liberati Secrets of the State Fair and Chocolate Coffee Brownies September 1, 2021 maria liberati To Be or Not To Be: Who was the real Shakespeare? And a real Sicilian Cannoli August 26, 2021 maria liberati Ratatouille and so Much More! August 18, 2021 maria liberati How To Quench Your Thirst This Summer! August 12, 2021 maria liberati How to Celebrate August with Fajitas, Cornmeal Cookies and Books! August 5, 2021 maria liberati
Search Results placeholder
For more tips for Kitchen, Home, Garden, DIY, check in weekly with