Popcorn with Orange Zest (sweet)
Posted by sila on February 24, 2011 · Leave a Comment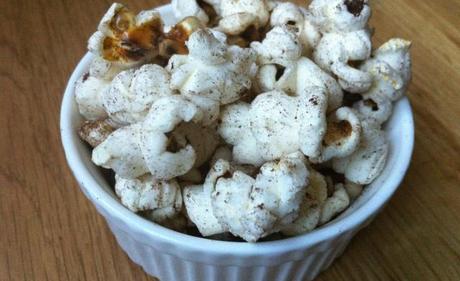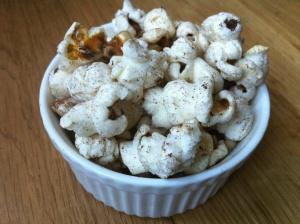 Popcorn with Orange Peel, Coffee and Sugar
It does not matter how simple and undramatic we might go about it in the kitchen, the palate will always be able to perceive complexity.
So, take simply…
100 g corn (for popcorn machines or pan, NOT for microwave)
5 g roasted coffee seeds
2 spoons cane sugar
1 teaspoon orange zest
a bit of oil 
Heat the corn with the oil. Grind coffee and sugar very fine and mix with the grated orange peel. Once the popcorn is ready, mix it with the coffee mixture.
Do you already know the recipe for popcorn, salt and rosemary?
.