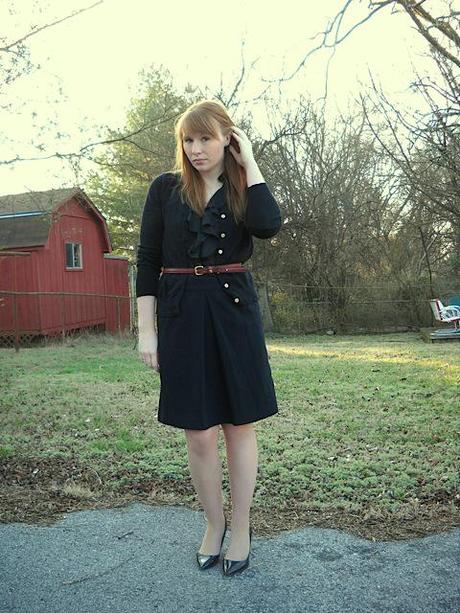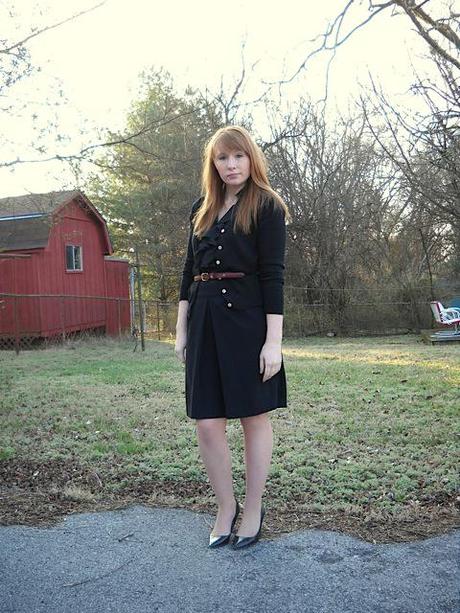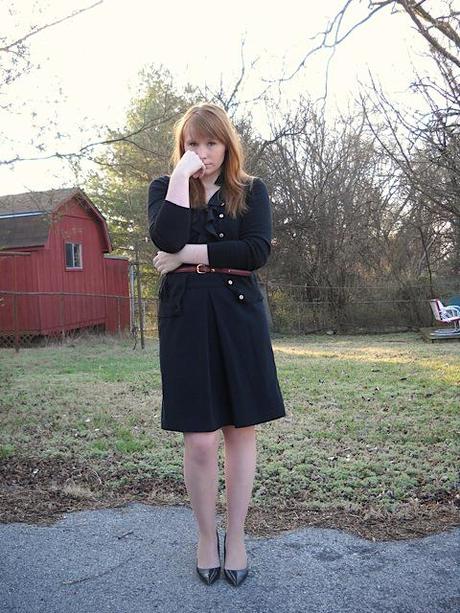 I had this whole idea baking in the oven last week that all of my outfits would consist of completely monochromatic looks this week.  I figured I could do black, gray, and then yellow.  However, an all gray outfit is actually a little difficult to pull off.  That and I just didn't feel like myself in it.  The thing is, I like a little color.  I didn't get around to the all yellow because the shirt I wanted to wear was dirty and needed to be washed.  Oh... well.
One thing I forgot to mention on Friday is that, this is my new hair cut!  It isn't too different, just a nice trim and I decided to keep my bangs.  I asked Amanda if she could do straight across but still make it so I could part my hair on the side...  What a genius!  I love it.
When I wear all black, a feel a little bit like the Addam's Family.  On one hand it looks incredibly professional and put together, on the other hand, I could wear pig tails and turn my toes in and not only look like a fashion blogger (badum ching) but also look like Wednesday Addam's.
Hi Wednesday, meet your older sister... Monday.
Cardigan: Gap (replaced the buttons on it though)
Blouse: Target
Skirt: thrifted
Belt: thrifted
Shoes: Nine West
Fishnets: I got them at Kohl's I think...