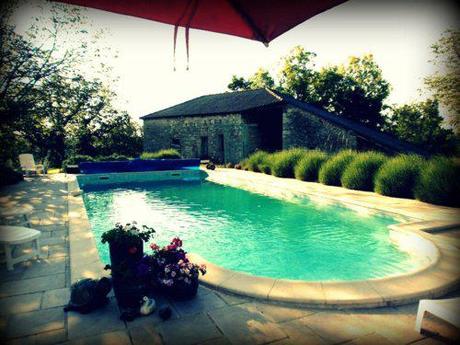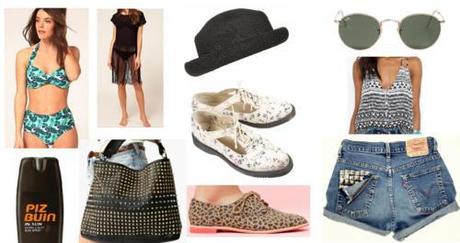 Poolside Style
So it appears Summer has finally appeared and the time has come to grab a sunbed and relax by the pool, (the one pictured is my uncle's in the South of France: yum).
This summer I'm all for the high waisted bikini. It's skimpy enough to tan the legs that have been hidden away all winter, but not too revealing to feel as though your body is on show for the world to see. This one from ASOS has a great tropical print and the halter top is great for some added support when swimming!
   For an easy but stylish cover-up on the poolside, this ASOS Crochet Beach Tee is a great option and paired with the Topshop straw Pork Pie hat would be a great look!
The studded bag from Nasty Gal is the perfect accessory for carrying your waterside essentials: RayBan round glasses, Piz Buin factor 30 (sunburn is NOT a good luck), a towel and a copy of your favorite magazine. The studs make it effortlessly stylish and it instantly toughens up any summer outfit.
For a more covered-up approach to the poolside/beach front, a pair of vintage Levi's shorts with this great tribal tank from Nasty Gal and these cut out floral Dr Martens make for a great outfit that allows you to look cool and keep cool out in the sun, or if Dr Martens aren't your thing, these leopard print mini Oxford flats are effortlessly chic and look great all year round!
Enjoy the sun!!
<3
Amy xx