SYMA has an unsaturated desire for serving the Society.  SYMA [Srinivas Youngmen's Association]  has been in the field of Social service since 1977 ~  in the past few years, our initiative in the field of Education 'SYMA Growth' has been prospering.  SYMA Growth – a fullfledged tuition centre, is our  cherished initiative in educating the economically poor children, uplifting their standards and making them responsible citizens,
by providing quality educational support throughout the year free
.    In this beautiful World, most students are frightened to face the Public examinations.  SYMA's vision is  to provide good quality education training free of cost  for those students who suffer for want of opportunities.  On 6th July 2008,  Mr.R Sekar, IPS, Commissioner of Police launched our Tuition Centre 'Growth'  and a right beginning was made.  Every year since, we have been tasting grand success with very good results.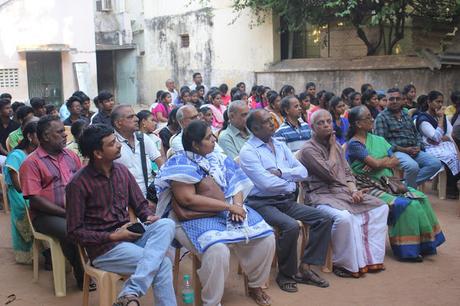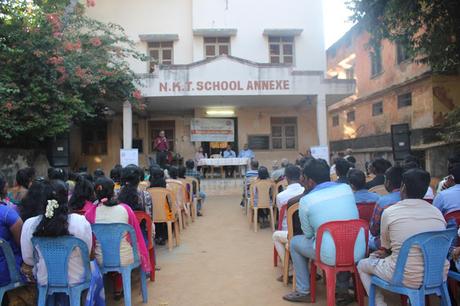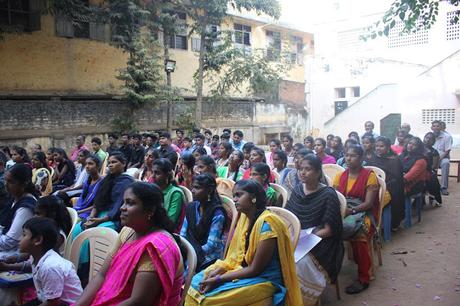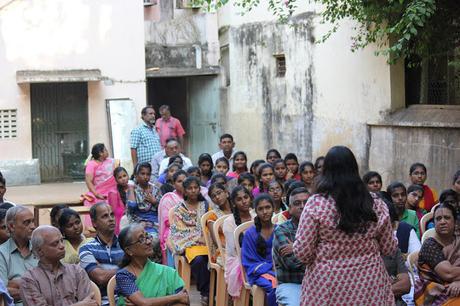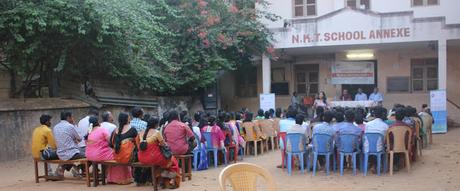 The classes for the present academic year started  in June 2018   after our initial screening ensuring that the most deserving were selected on economic criteria.  The Centre is run on all days from 6 - 8 pm in the evening and on Sundays @ 10-12 am and has  +2 Commerce, + Science Group; X standard – Tamil and X Std English medium – each having around 30 students.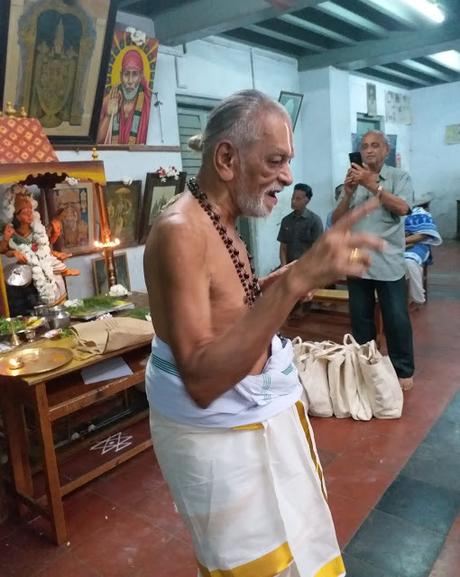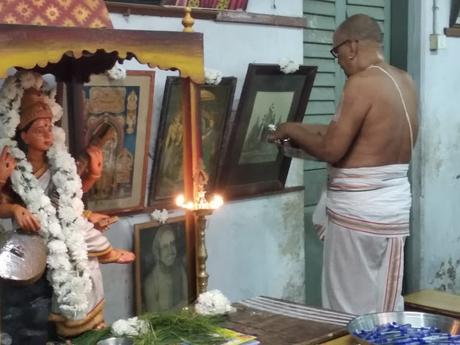 The Examinations are closer and today 24th Feb 2018, SYMA organised a Pooja at NKT National Boys High School, praying for the success of our students and for the well being of the Organisation in continuing this good cause.  All our students were present in time.  Special pooja  was conducted by Sri Rengaswami battar (89 years young) and Sri Devaraja Swami, Chinnamurai Archagars of Sri Parthasarathi Swami temple who blessed the students.   
For motivating the students and to make them feel, that exams are no demon, we had an young London educated Lawyer Ms Smrithi Arya, who specializes in Intellectual property law.Our Secretary S. Sampathkumar (yours truly) spoke to the students, wishing them and introduced the special guests.Ms Smriti dwelt at length on the need for focusing and strategizing. She mingled so well with the students, making them dream of emulating her and her speech was laced with practical anecdotes and personal experiences.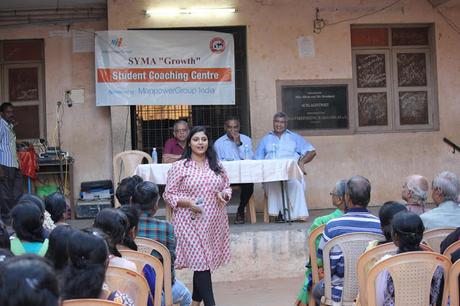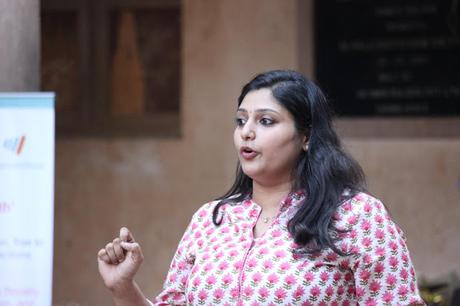 Mr G Narayanan was a very very special Guest –- he possesses Advanced diploma in Avionics Engineering (Indian Navy) and served for 15 years in Indian Navy.We felt that only people like him deserve the high platform and every Indian should salute such Service personnel wherever we meet them.He is an Alumni of Naval Elect Training academy, INS Valsura and had served on-board Aircraft Carrier INS Viraat for trial sorties of Russian made ASW helicopters during Gulf war.He retired as Chief Aircraft Artificer on successful completion of 15 years.Winner of many medals and accolades, he had received commendation from our Hon'ble APJ Abdul Kalam for Indigenisation project on Russian ASW helicopters along with scientists from DRDL & DRDO.

  

We felt so happy in having him in our midst and his speech was heard with rapt attention not only by the students but by SYMA members.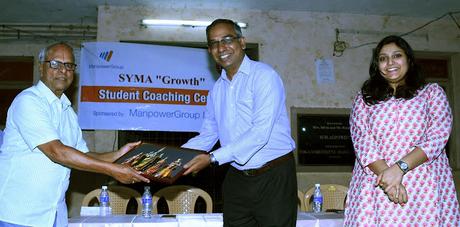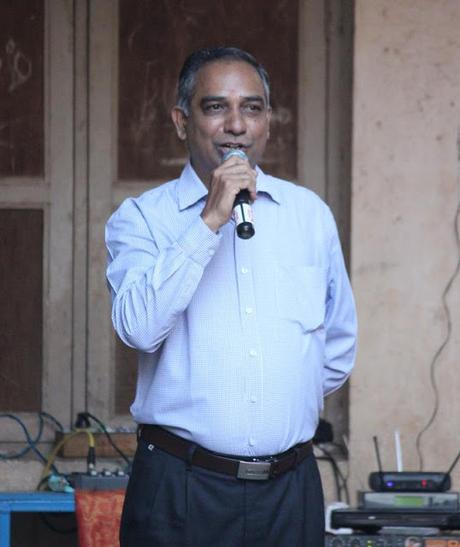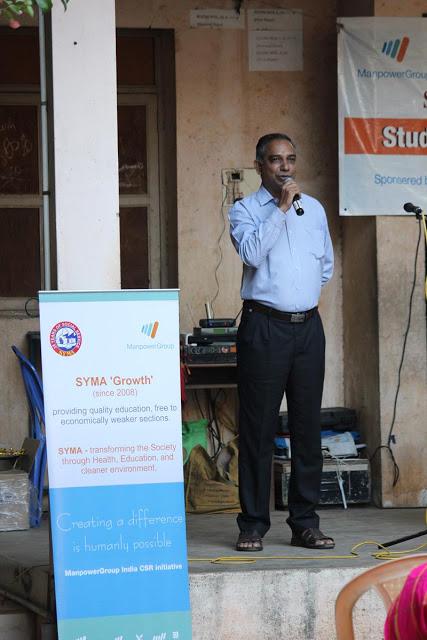 The success of SYMA Growth in uplifting the students from lower echelons of society is fully because of the untiring efforts of teachers of SYMA Growth.
The teachers present today spoke and wished the students.  Mr Srinivasan, advised on the need for putting in right efforts and gave useful tips in writing exams.   Mrs Subashini emphasised on right diet and not eating junk food while preparing for the examinations.  Mr R Seshadri @ Durai, summed up and proposed the vote of thanks. TP Srikanth conducted some fun games for the students and prizes for the winner in the games, as also some gifts for the teaching staff, courtesy ITC Limited.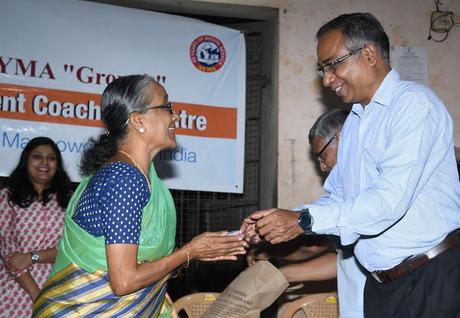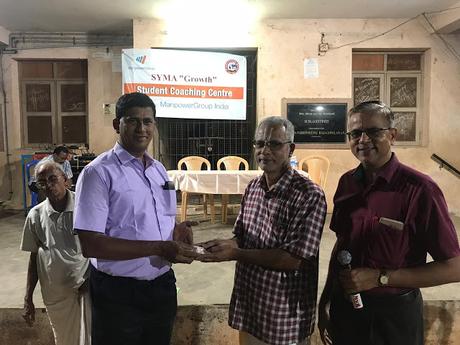 Our Teachers were honoured with memento (silver medal).. .. .. enabling the students write the exams well, pen sets were given to all students. SYMA places on record our profound thanks  to the Management of NK Thirumalachariyar National Boys High School, Mr S. Venkatadri, HM, NKT Boys High School, our beloved teachers of SYMA Growth, Mrs Thara, and the volunteers. 
Special appreciations are due to M/s Manpower Group India and Mr PV Venkatesan – for their support in fully-funding this project for the 3rd continuous year.
We would also like to mention the efforts of Mr Durai and Mr TJ Ramani in visiting the facility daily and in the conduct of full-fledged model exams in all subjects.Thanks to Mr KV Srinivasan & Mr Kanakarajkumar for the photos of the occasion. There are so many of you, who have contributed in the success of Growth and a BIG THANKS to you ALL.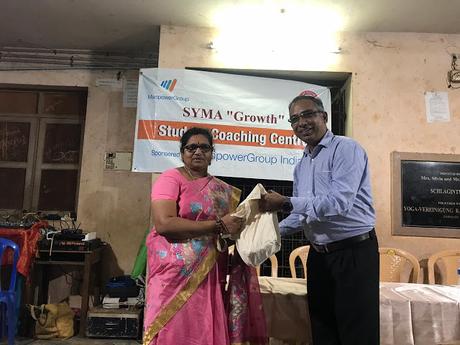 The day concluded with special dinner for our students.   
We now look forward to our students coming out with flying colours in the Public Examination.


Regards – S. Sampathkumar

24th Feb 2019.