10 reasons dogs are welcome guests for turkey day
http://hooplaha.com/2014/11/10-reasons-to-invite-dogs-over-for-thanksgiving/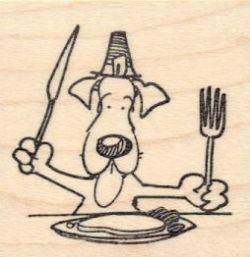 turkey day foods to share with your pooch include sweet potatoes and yams (sans marshmallows), turkey (sans bones, herbs and spices), stuffing, mashed potatoes, veggies, fruits, yogurt, and pumpkin (good for the belly)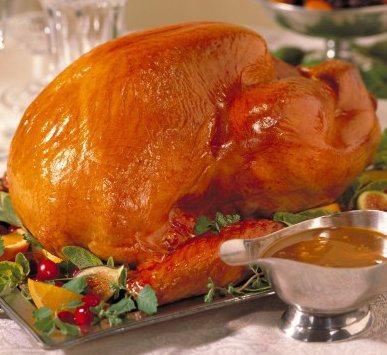 The Great American Dog-a-Thon, will air Thursday, Nov. 27 at 8 p.m. ET on Fox. Hosted by Hillary Swank.
Recipe from Rachael Ray
Pumpkin Barley with Turkey
1 tablespoon

unsalted butter
Pinch of freshly grated or ground nutmeg
1/3 pound

ground turkey or ground turkey breast
1 cup

canned pumpkin puree
directions
In a small pot, warm the chicken broth over low heat.

In a large skillet, melt the butter over medium heat, then add the rice and barley and toast for 3 to 4 minutes, stirring occasionally. Season the grains with the nutmeg and stir in half of the warm broth. Cook until the broth bubbles, about 5 minutes. Then add the turkey, crumbling it as you drop it into the skillet, and cook until the liquid is absorbed by the grains, about 5 minutes. Stir in the remaining broth, 1/2 cup at a time, allowing the broth to be fully absorbed before adding more. Cook until the barley is tender, about 18 minutes.

Stir in the pumpkin puree. Cook over medium heat until just heated through, about 1 minute. Season to taste with salt.
http://www.rachaelraymag.com/Recipes/rachael-ray-magazine-recipe-search/pet-friendly-dog-recipes/pumpkin-barley-with-turkey