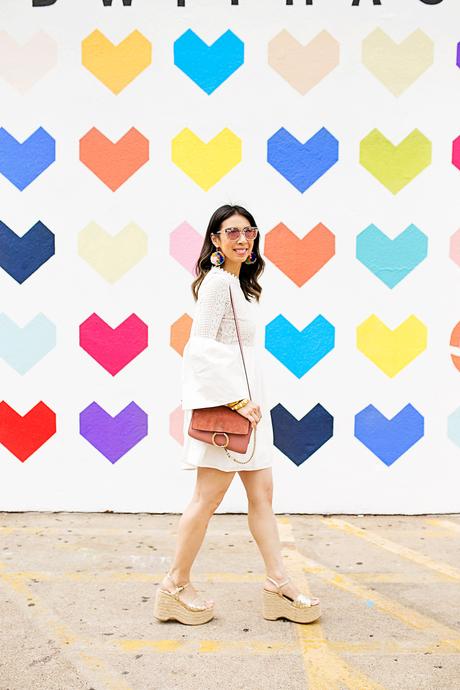 Last weekend, it was a family affair to visit the new LikeToKnow.it He(art) Wall behind The Standard Pour in Dallas. I had to be bright and colorful to match the hearts on the wall so my outfit hinged around these fabulous pom pom earrings that I've mentioned before!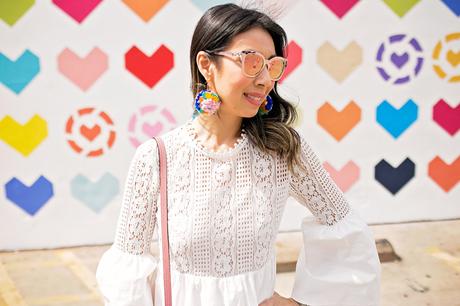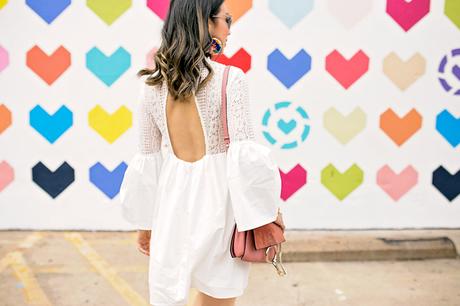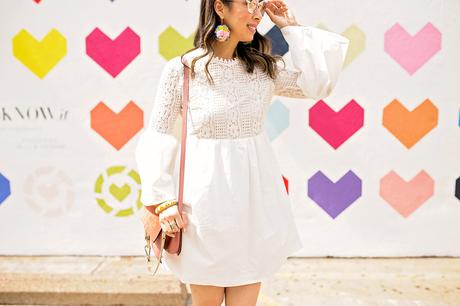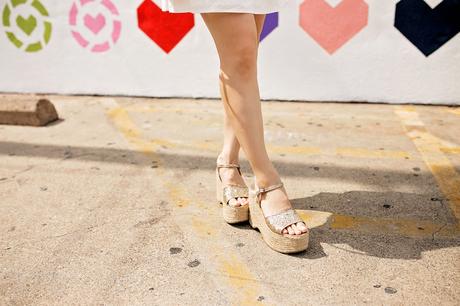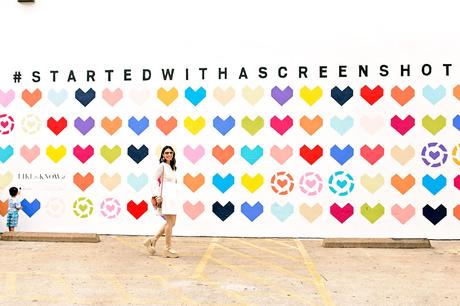 // Photography by
Angie Garcia
//
The commissioned He(art) wall by Alli K celebrated the launch of the LikeToKnow.it app in Dallas! (I wrote about it here!) They kick it off in Austin with a he(art) activation at SXSW. Aren't these the happiest walls! If you are near The Standard Pour, then you should check it out. And of course, take a selfie!! LOL!
I decided to wear this cute lace bell sleeve dress for the shoot. Really, the dress had me at bell sleeves. It's open back, and I'm wearing it with nippies for these pictures. However, I plan on wearing it for Easter with either a lace camisole underneath, a lace back bra, or even just a cropped jacket (bell sleeves on bell sleeves!) to be modest at church. I would wear bell sleeves every day if I could! LOL!
AND can we just focus on those pom pom earrings for a straight minute!! Seriously, I have been DYING to wear them every chance I get! I usually get lots of looks and/ or compliments! They remind me of cat toys, but I still love them. :)
BTW, did you spot my cute little photo bomber?!
Have you visited the LikeToKnow.it wall in Dallas? And what are you wearing for Easter? (The other dress that I ordered is this pink midi dress, but I may return it! I'm trying to figure out how to wear it dressy!)
Happy Thursday Friends! Hope you are having a great week so far!! I'm still running on low batteries with the littles in the same room! It seems to be getting better... kind of!

// other bell sleeve beauties //