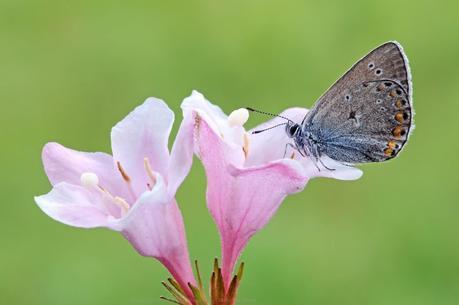 Wing upper side: Males shiny sky-blue, margins unclearly-edged black, wing veins close to margins black.
Females darker blue, edges dark brown or wings completely dark brown. Hind wing margin with red blotches.
Wing underside: Light gray (male) or light brown (female) with white-edged black blotches. Red blotches especially on margin of hind wing. Basal area of wings turquoise.
/www.luontoportti.com/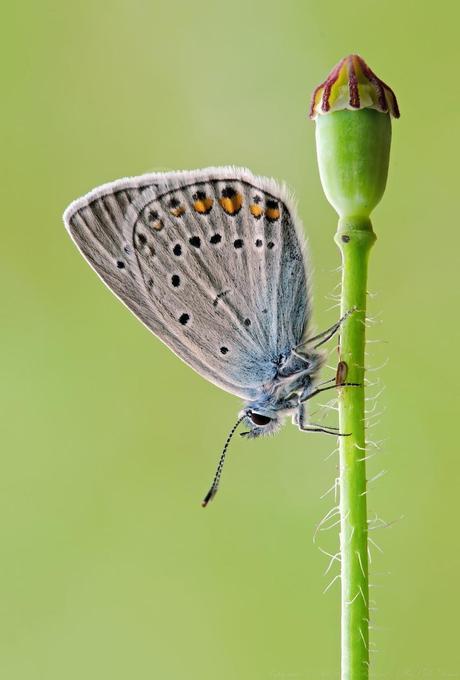 Polyommatus amandus, Azuré de la jarosse, Amanda's Blue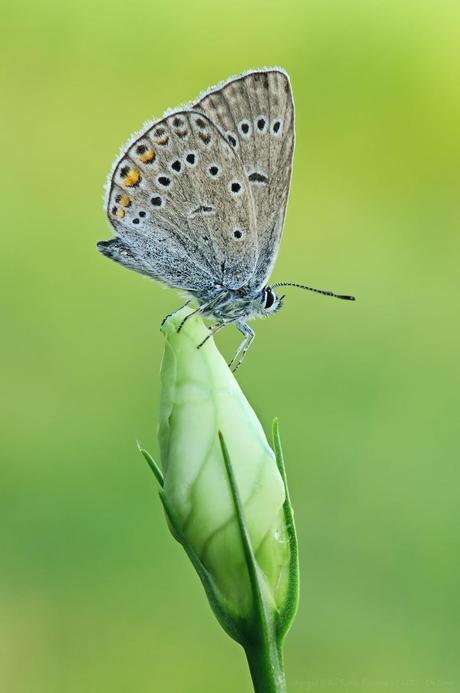 Polyommatus amandus, Azuré de la jarosse, Amanda's Blue