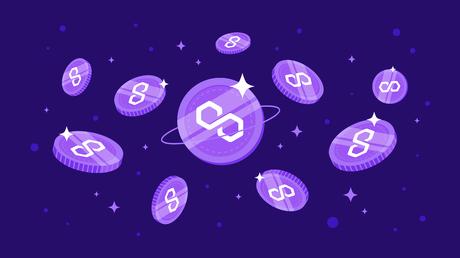 Despite a severe crypto market downturn that has only gotten worse since the collapse of FTX, Polygon, the Ethereum scaling network, has repeatedly shown that it can still onboard huge brands with a combined reach of billions into the Web3 world.
Recent highlights include Nike announcing plans to mint digital apparel NFTs, Meta partnering with Polygon to allow Instagram users to mint NFTs, Starbucks building an NFT-driven loyalty rewards program, Reddit minting distinctive NFT avatars, and Disney partnering with Polygon to mint NFT collectibles.
The early outcomes of these projects are also instructive, in addition to increasing the value of Polygon's MATIC token and improving the biz-dev reputation of Polygon Studios and CEO Ryan Wyatt. Reddit recently revealed that its users registered over 3 million Polygon wallets to receive a free NFT avatar, giving them and the larger cryptocurrency market more traction.
After managing YouTube's Gaming vertical for several years, Wyatt told Decrypt that when he joined Polygon Studios in February, he saw a need to hire more people with traditional web and brand experience to supplement the Web3-savvy developers already working there. I wanted to fill that void, he said.
Because they are navigating the sector for the first time, Wyatt said that for Web2 [companies], the impact and repercussions are always bigger for those partners. As a result, they are taking a very strategic tack. They want to talk about the subject. That was a somewhat unique experience.
The goal of Wyatt's team is to understand the prospective partner's Web3 vision, persuade them that Polygon is the best platform on which to develop it, and then provide support to make that vision a reality, regardless of whether the partner is a Web2 brand or a crypto company.
Wyatt claimed that Polygon Studios has a team that can help Web2 brands embrace NFTs and decentralized models by mixing seasoned big tech specialists with Web3 natives who "live and breathe this subject." He said, "It's like the team's secret ingredient."
Wyatt admits that the Studios team's advantage over rival scaling methods like Immutable X and Arbitrum could not be long-lasting.
That is something that will be repeated over time, he said. We are, in my opinion, grabbing the opportunity.
SOME CHEERFUL NEWS FOR YOU
Remember, all these companies have decided to build on @0xPolygon!
BUILT ON POLYGON:@WaltDisneyCo @Adobe @NFL @RobinhoodApp @Facebook @nubank @jpmorgan @Nike@Reddit @Flipkart @stripe @Starbucks @DraftKings
Then there's gaming: pic.twitter.com/yKBdCZsWWJ

— Ryan Wyatt (@Fwiz) November 17, 2022
The brand push, though, might also produce network effects that influence other companies to build upon Polygon. Although Wyatt said that Polygon is best known as an Ethereum sidechain that provides quicker chapter transactions than Ethereum's mainnet, he also noted that the anticipated zkEVM scaling mechanism gives developers the assurance that they may "remain on Polygon protocols indefinitely."
He also thinks that more people are realizing that the majority of Web3 users and developers are established on Ethereum, and that Polygon gives businesses a way to start big initiatives in that environment.
Polygon's push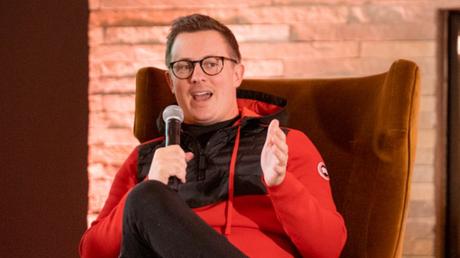 Wyatt declined to provide any new details about the strategies of its notable partners, although it did make some comments about some of their actions. He called Starbucks' original rewards program "ahead of its time" and claimed that the coffee giant "gets it" in terms of NFT use cases. He also called Meta's proposal to enable NFT minting for Instagram's projected two billion users "forward-thinking."
Wyatt referred to Reddit's admission that their NFT avatars had inspired three million additional Polygon wallet users as the industry's "huge win." Reddit avoids using the term "NFT" in its branding, although Wyatt clarified that this is less of an effort to "mask" NFTs and more of an effort to explore use cases that are less likely to spark hypothetical hysteria and "right-click-save" opposition.
Alternatives to Ethereum's scalability issue Wyatt acknowledged that Immutable X, created by the game publisher and developer Immutable, had made early strides in enlisting game creators to create on Web3. Kudos to that crew, he remarked.
The veteran of the gaming and esports industries did, however, hint that Polygon has high expectations for Web3 gaming as well and that some of the company's previous game launches have been eclipsed by its significant brand partnerships, which he called a "champagne problem." "As you know, with my background, I'll never sleep on the category."
The NFT market Magic Eden disclosed plans to support Polygon NFTs and introduce a number of upcoming blockchain-based gaming projects.
He does not believe that brands looking to build and test Web3 will be negatively impacted by the fallout from FTX. He claimed that the damage and infection serve as evidence of the value of decentralized protocols versus centralized platforms.
In the end, he said, "What you ultimately should hold us accountable for is bringing a billion people to Web3, and I think we're going to do that in a lot of different ways."
Leave this field empty if you're human: