January 27, 2017
Pollution has Reached a Critical Level in Gurgaon (1 min read)

Newzo
Fourprivateschools in Gurgaon (including mine) have declared holiday on Friday due to the severequalityofair, while other schools have issued advisories for students to wear mask and curboutdooractivities.
PM2.5 is a suspended particulate matter which is a major constituent of airpollution. Being a very fine particle it can settle in the lungs and cause various respiratoryproblems.
Data showed PM2.5 level reaching 727microgramspercubicmeter. The permissible limit is just 60 micrograms per cubic meter.
Guys feel free to share this post! Awareness needs to be spread!!
Sources:
http://m.hindustantimes.com/gurgaon/gurgaon-air-quality-severe-as-pm2-5-level-soars/story-EZMTY2ztYS0ZWG0eDEi41K.html
http://m.hindustantimes.com/gurgaon/4-gurgaon-schools-declare-holiday-others-issue-advisory-due-to-high-pollution/story-1Tvm1ReotuTRb5jHlTR4KL.html
Picture credits: HINDUSTAN TIMES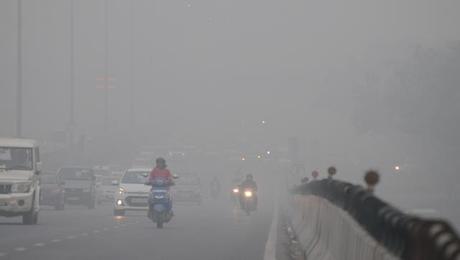 Written by
Vikas Acharya
Posted in

blogger