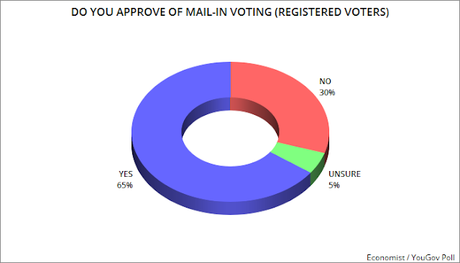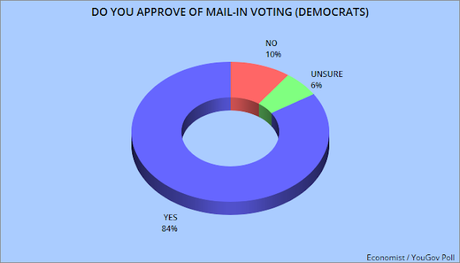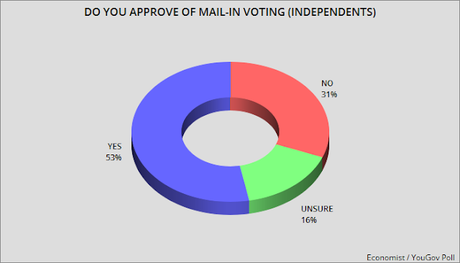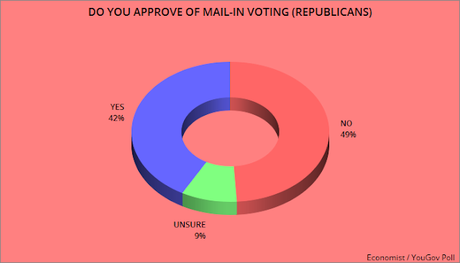 The charts above reflect the results of the latest Economist / YouGov Poll -- done between May 23rd and 26th of a national sample of 1,157 registered voters, with a 3.4 point margin of error.
Trump and his congressional Republican cohorts are fighting against giving Americans the chance to use mail-in voting. But once again, this puts them at odds with the voting public.
About 65% of registered voters support mail-in voting (including 84% of Democrats, 53% of Independents, and 42% of Republicans).
Trump and congressional Republicans are afraid they will lose if large numbers of voters turn out in November. But they may lose votes now by putting voters in danger by blocking efforts to let everyone vote by mail.