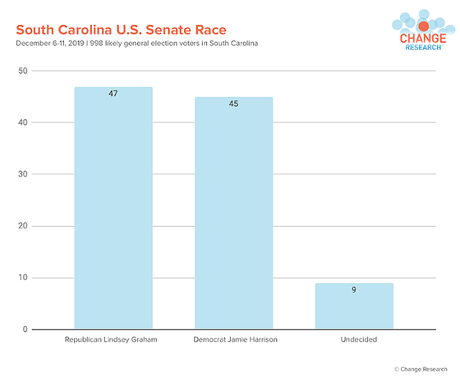 These charts are from the Change Research / Post and Courier Poll in South Carolina. They polled 998 likely primary voters between between December 6th and 11th, with a margin of error of 3.1 points. For the Democratic nomination, 392 likely Democratic primary voters were questioned, with a 4.9 point margin of error.
When Jaime Harrison declared he was running to unseat Lindsey Graham in South Carolina, I didn't give him much chance of success. I could have been wrong. This poll shows him only 2 points behind Graham (within the poll's margin of error). Are South Carolina voters unhappy with Graham's continuous lying to protect Trump?
The poll also showed Biden may have lost some support in the state. But he still has a significant lead - beyond the poll's margin of error.