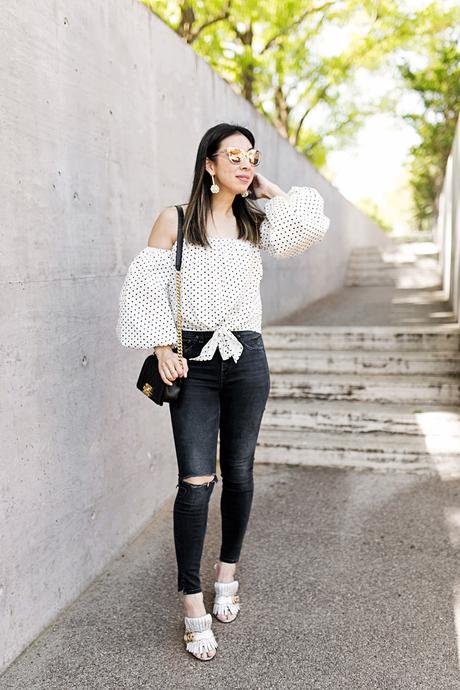 This week will be all about OFF THE SHOULDER pieces !! When I saw this polka dot puff sleeve top on the BEEHIVE Boutique Instagram, it was all over for me! As if I needed ANOTHER off the shoulder top, but I couldn't resist the awesomeness of those sleeves!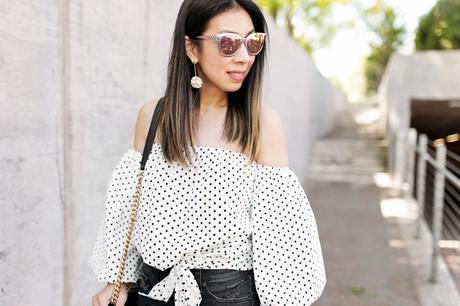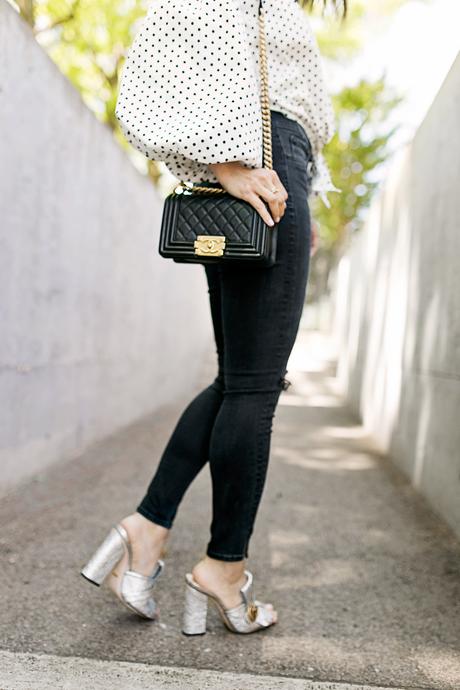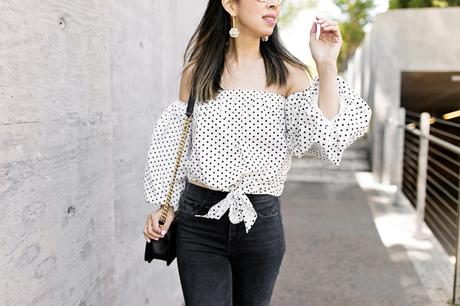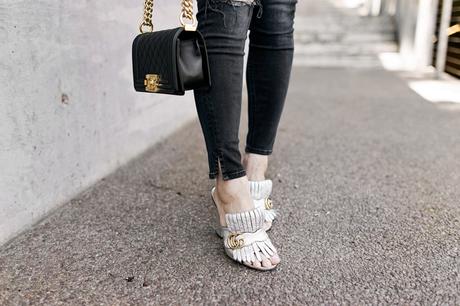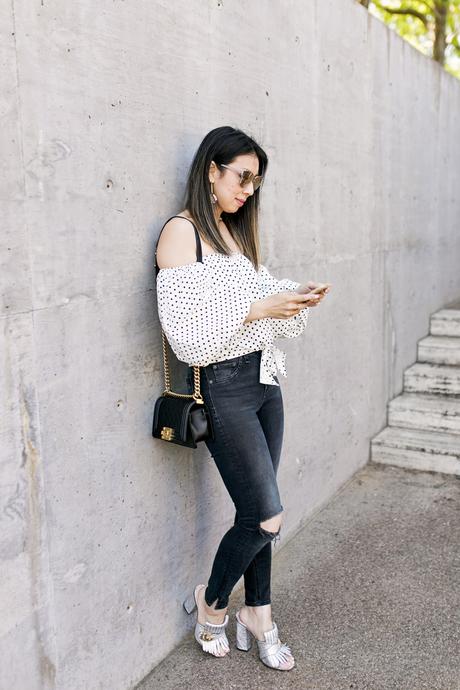 // Photography by Angie Garcia //
The volume in this top is so dramatic but perfect for hiding any imperfections! The puff sleeves hide my jello arms, and the tie front top looks cute but actually can camouflage a food belly! However, I MUST wear these with high rise jeans to keep things modest in the mid-section area. (I love these jeans because they are high-waisted and a capri length so they fit perfectly!) YAY for tops like these that are on trend but still good for mom bodies!
Y'all know my fashion math, right? Off the Shoulder Top + STATEMENT EARRINGS = a FABULOUS outfit and a good day!! Aren't those plumeria drop earrings just beautiful?! They are gold AND silver so you can mix metals!
THE STYLE Rx: Thank goodness shoulders never gain weight! :) Off the shoulder tops are a great way to be on trend and look chic while camouflaging certain problem areas. Shoulders will show, but pick a sleeve and bodice that accentuate your best assets / hide your least favorite body parts!
The secret to off the shoulder tops is figuring out what works for you. Off the shoulder tops with elastic across the top work well for most people as long as the elastic is wide enough. (This top in this post is one of my favorites, but it runs small!) When the top is in three pieces (as my top above) then you have to consider each part. Will the sleeves fit well? Will the bodice fit well? If the bodice is loose, then you have more room to play then if it is fitted. If there is elastic, then how tight is it? When it's too tight, then it can cause that fat bulge (you know what I mean)! The easiest way to figure out what works for you is to try on different types of tops or ordering 2 different sizes (when unsure about size online).
FIT DETAIL: I'm wearing size SMALL in this polka dot puff sleeve top. I tried on a medium first, and it was really unflattering because of the extra material in the bodice. I almost gave up on this top, but glad I tried on the small! Also, the jeans run small. I normally wear size 26 in jeans, and I had to exchange them for a size 27!
Happy Monday Friends!! Hope y'all had a wonderful week! We had the best vacation last week visiting our friends and dealing with the crazy weather of Colorado! Our flight home on Saturday was cancelled. We rebooked and it was an earlier flight, so we had to hustle. The kids are exhausted and so are we! We need a vacation from vacation! And this week is busy, busy, busy! Thank goodness my mother came into town to help!
BTW, I wanted to share a fun little project that I recently did with some blogger friends and EyeOpener TV! We are showing y'all a quick video on how to wear the off the shoulder trend at any age! Like I stated previously, this week is all about OFF THE SHOULDER! So stay tuned for posts later this week wearing CLUB MONACO and CAbi!