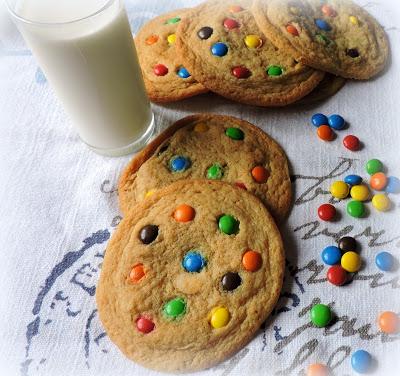 Well this past week we saw all the children heading back to school.  I loved back to school time when I was a child.  It was so very exciting.  New shoes, new scribblers and pencils, new teachers,  and I got to see some of my friends that I hadn't seen all summer!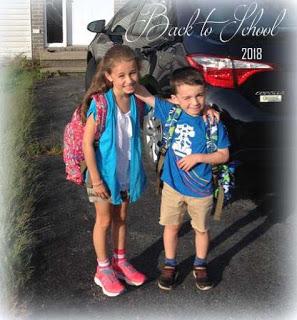 Two of my seven Grands at the end of their first day of school.  I think it went well. They look happy enough anyways!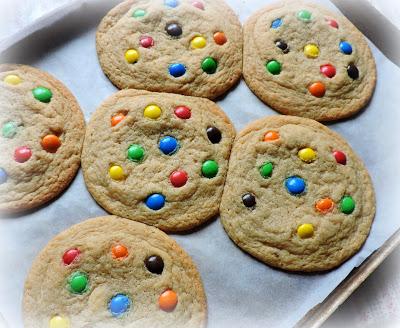 It was pretty exciting for me when I was raising my family also!  I was excited for them and the new year they were beginning, plus there was the fact that by the end of the summer they were getting pretty bored with being home and getting on my very last nerve more often than not!  Five children with all of their personalities and quirks.  Lets just say, they did not always get on, but happily for the most part they do now.  Whew!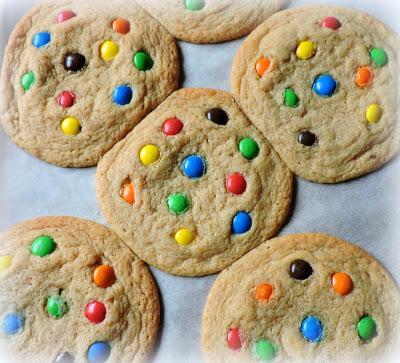 I was a cookie baking mom.  I loved to bake cookies and each day when my children arrived home from school, there would be a delicious after school snack waiting for them. If I was lucky I would have enough for them to each enjoy some on the day and then to pop into their sack lunches the next day.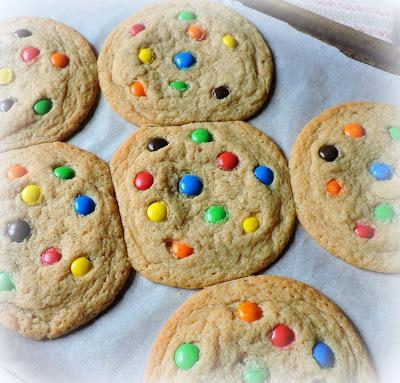 This recipe I am sharing today is adapted from one I found in a cookie book by GBB finalist Miranda Gore Browne, entitled Biscuit. (If I am not mistaken, she was in the first series, but I could be wrong!)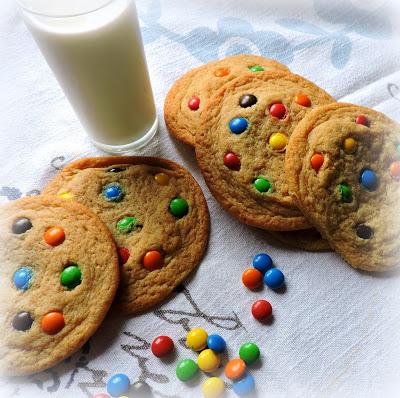 Suffice it to say I never made these cookies for my kids.  I didn't have the recipe back then, but I know they would certainly have loved them!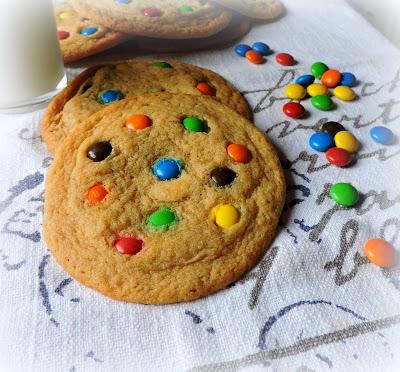 What child wouldn't enjoy a cookie almost as large as their heads!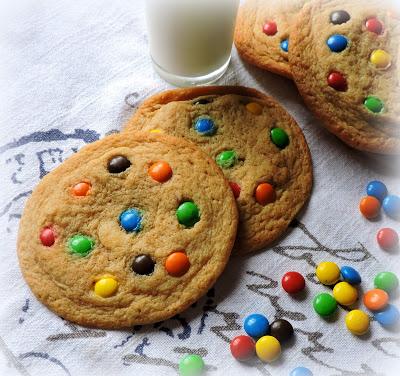 Studded with candy covered chocolate drops!  YES!  (That was the child in me trying to escape!)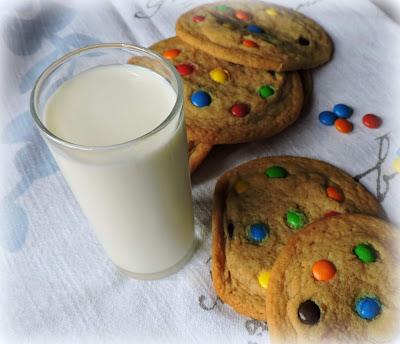 Perfect for the child in your life, or yes  . . .  the child in you!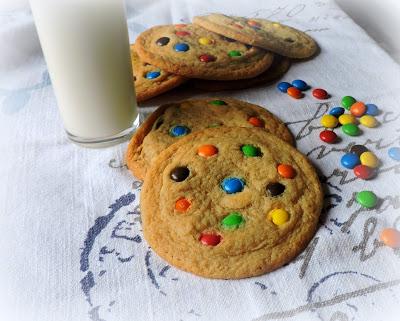 Meant to be enjoyed with a nice tall cold glass of milk!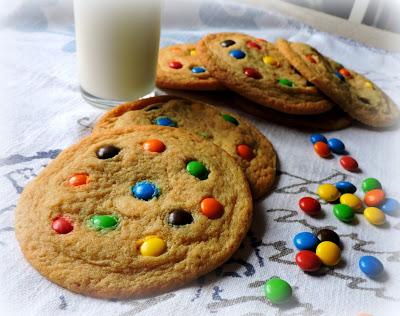 Buttery and crisp edged . . . slightly chewy in the middle, the recipe only makes about a dozen cookies, but they are LARGE cookies.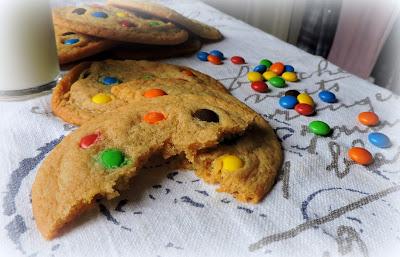 They do spread a LOT when they are baking, so it is
no
exaggeration to say you will only get maximum of six on a large baking sheet, and even then, they may run together a tiny bit at the edges. Mine did, so bear this in mind.  The more air that can circulate around them, the more crisp those edges will be!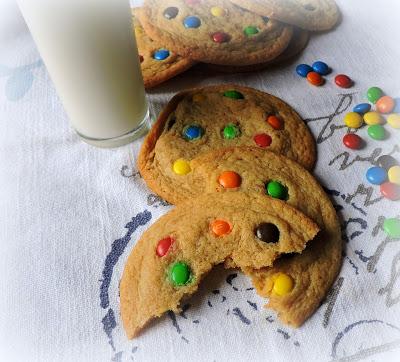 Yield: 12 large cookies
Author: Marie Rayner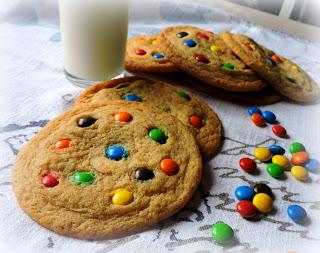 Polka Dot Two Handers
prep time: 10 mins
cook time: 15 mins
total time: 25 mins
Just what the title suggests.  Large buttery crisp edged cookies studded with colourful candy coated chocolate drops, that you will need to hold and eat with two hands. (Well if you are under 10 anyways!)
ingredients:
225g butter, softened (15 1/2TBS)175g caster sugar (14 TBS)100g light muscovado sugar (1/2 cup)2 medium free range eggs, beaten1 tsp vanilla extract300g self raising flour (2 cups plus 3 TBS)175g candy coated coloured chocolate buttons (approximately 3/4 cup)
instructions:
Preheat the oven to 180*C/350*F/ gas mark 4.  Line several large baking sheets with baking paper  and set aside.
Cream
 the butter and both sugars together until light and fluffy.  Beat in
the eggs, a bit at a time, until totally amalgamated.  Fold in the
vanilla.  Sift the flour over top and fold in with a metal spoon.
Dollop
 six dollops of batter, well spaced apart on each baking sheet. (These
really spread).  Bake for about 10 minutes.  Remove from the oven and
lightly press the chocolate buttons into the tops, spacing them out
decoratively.  Return to the oven and bake for a further 4 to 5
minutes.  Allow to cool completely on the baking sheet before removing.
Tall glasses of cold milk are a must!Created using
The Recipes Generator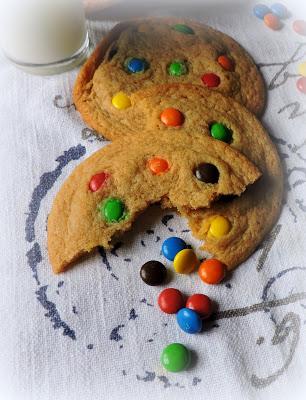 The big kid in this house really enjoyed these.  Mind you, he has the metabolism of an athlete and can eat whatever he wants, no problem!  I did successfully cut the recipe in half to make only six cookies.  (Less pressure on me who shouldn't be eating things like this! Whew!)  Bon Appetit and Happy Back to School!