dutourdumonde%20/%20Shutterstock.com">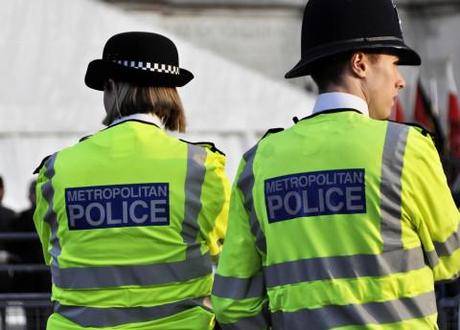 Police officers. These ones probably didn't mistake the moon for headlights. Photocredit: dutourdumonde / Shutterstock.com
The background
A constable on duty late one night saw a "shining light" over the Clent Hills in Worcestershire; he called in to his sergeant to say he was going to investigate it. Perhaps he thought the lights were headlights – the area is known for outdoor sex, after all, reported The Telegraph. Alas, it was the moon.
It was, in fact, the second full moon of August – something known as a blue moon.
Werewolves
The officer on duty found pictures of werewolves pinned to his locker the next day. "It will take a long time for him to live this one down," said a police source.
Huge fluffy sheep in the sky
"Messed up at work today?" said The Huffington Post. "No matter how much of a berk you end up looking in front of your colleagues, you can always console yourself with the thought that at least you're not the police officer." The officer was too shy to go to work next day. "As if! Besides, everyone was too busy investigating a report into huge fluffy sheep running amok across the sky."
Man calls police over moon
Still, perhaps it's not as bad as the man who called the police in a state of panic over a UFO whose lights were blazing. Unfortunately, reported The Daily Mail, he too had seen the moon.