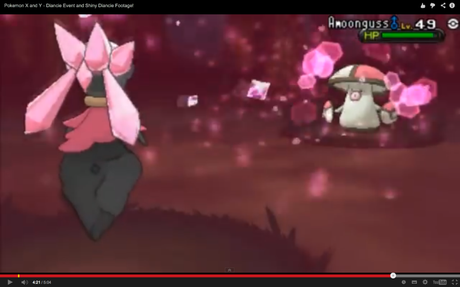 Itching to see mythical Pokémon Diancie in action in Pokémon X and Y and can't wait until you get him or her? Although Diancie hasn't been officially released in the UK, some hackers have managed to get Diancie in gameplay, meaning you get to see the awesome new Pokémon in action right now by checking out the videos below! What's so awesome about this footage is that one hacker, Mulvone19 even managed to get a Shiny Diancie.
These videos show exactly what you will have to do to get Diancie when the Pokémon is released. It seems to take the form of another mystery gift event like the special Torchic that was given out by Nintendo until January. As you can see from the video, Shiny Diancie is a lot more pink than normal Diancie. The video also shows exactly what will happen in the game when you first obtain Diancie, including two people who come to ask you for your new Pokémon immediately after you get it!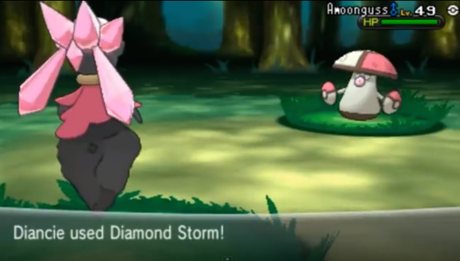 If you want to see more footage of Diancie in battle using it's signature moves, check out this video from X Xerneas which shows Diancie using Diamond Storm.
Other than Diancie, there is rumoured to be two more new Pokémon on their way to Pokemon X & Y in the future. These Pokémon are called Volcanion and Hoopa, however they haven't officially been confirmed by Nintendo yet. Volcanion is said to be the #720 entry on the Pokemon X & Y Pokedex and it is rumoured that it is related to the Power Plant mystery which is unresolved in the game. It is also said that Valcanion is a fire and water type Pokémon, which if true means that it will be one of the strongest in the game and a great edition to any team. You can check out images for these two upcoming Pokémon below.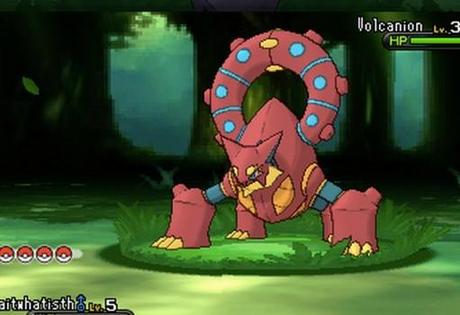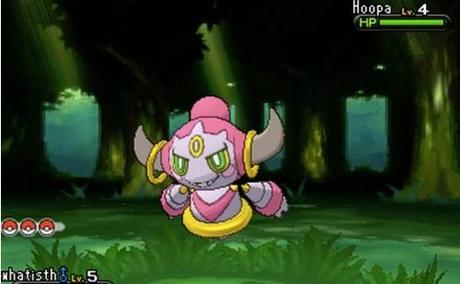 If you aren't familiar with Diancie or want more information on the mysterious Pokémon you should check out our previous posts The 10 Best Pokémon to Catch in Pokémon X and Y and New Pokémon Diancie Revealed.
Here at BoxMash we are all hoping that UK players will get some good Pokémon X & Y content coming their way soon. Check back here regularly or follow us on twitter to keep up to date with the latest Pokémon X & Y news.