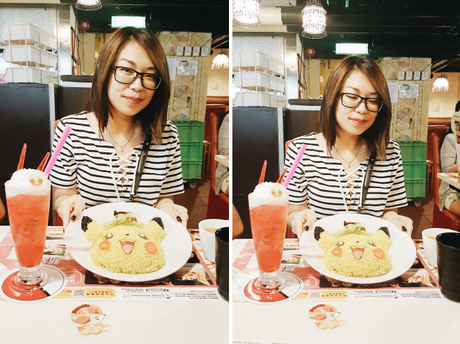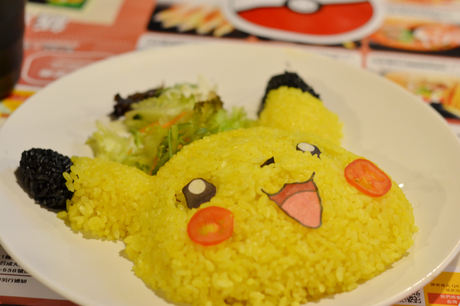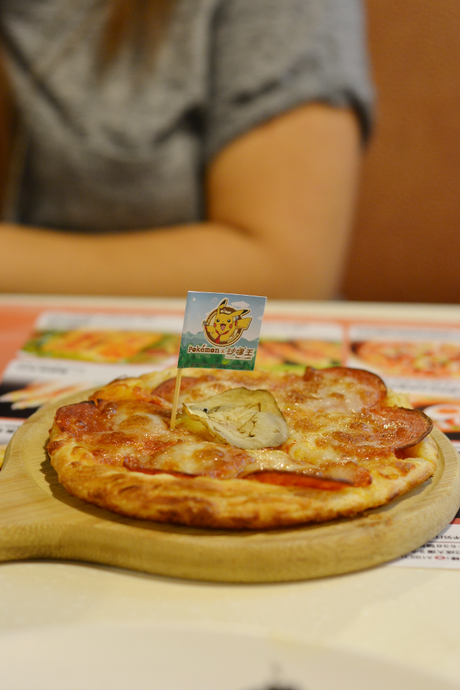 Runs until 25th October 2015.
Much to my delight in perhaps one of the most random collaborations ever, this summer Satay King hosts a Pokemon café theme. I live directly opposite a Satay King and the huge billboards plastered with Fennekin and Pikachu have been teasing me for the longest time.
I practically forced Sophia to eat at the Mong Kok branch with me in the end – huge fan of solo dining but even Daisybrother said this was not an occasion for that – so we finally managed to try the limited edition menu and it was all a pleasant surprise. If you're not familiar with Satay King, it's a huge franchise of glorified cafes. Very much fast food, a lil bit of a greasy spoon, but good for a quick bite, which is what we wanted after an evening showing of Paper Towns. The standard menu is still there with all the usual offerings with local Hong Kong specials but we were basically there for the Pikachu rice. SO CUTE.
Between us, we sampled the entirety of the Pokemon menu and with each dish you get a little Pokeball with a secret prize inside. We basically ended up winning about a hundred Fennekin cards and a Charmander coaster – win!
My Pikachu pork rice was surprisingly good – you can pick from a choice of three sauces but I went for the tomato-based curry for Instagram purposes. I kinda wanted to try the blue curry but, y'know… The rice was flavourful and would have been even fluffier if I hadn't been snapping away and the pork neck filling was tender, juicy and crispy all at the same time!
Sophia opted for the lil pizza, a cute 4-slicer that I hear was also okay for novelty food. It comes with a little Pikachu flag on the top! Desserts-wise, Sophia ordered the mango pudding dessert – all of which was good except for the flaky pastry sheets. It was cute though! I went for the Fennekin strawberry jelly soda which was SO yum but full of E numbers and I didn't sleep until 2am.
Overall, four thumbs up from us! If you're a fellow Pokemon master like me, you'll love the pop-up menu and spotting all the Pokemon inside! Hong Kong, you never fail to deliver.