Hi Huneybees,

"Do you want to be the very best, like no ever was? Better to catch em' all before it's too late'
Calling all 

Pokémon

 fans, brace yourself and look forward to an array of new activities and events - all happening at this year's Singapore Comic-Con (SGCC) 2019!

Jumping on the 

Pokémon

 craze, 
the #PlayPokémon Trading Card Game and Video Game Tournament from the official 

Pokémon

 Championship series will be making its first-ever appearance at SGCC - featuring the standard format 

Pokémon

 Trading Card Game and 

Pokémon

 Ultra Sun & Ultra Moon on Nintendo 3DS. Participants can win not just prizes but will also fast track their invitation to the prestigious 

Pokémon

 World Championships by earning up to 200 Championship Points from this event!
"We are excited to be working with Project EXT to bring this special event tournament to SGCC this year. We are looking forward to Pokémon fans on play, trade, have great fun and most importantly, socialize with other participants sharing the same interest in Pokémon." --- Ng Soon Aik, Organized Play Manager, Maxsoft Pte. Ltd.
Other than Pokemon, there's tons more of artists fan meet and b
e prepared to be inspired by the creations of mixed artists, illustrators and even toy-makers such as Drawmonsterdraw, FRUS, Laugh and Belly and many more. At this year's SGCC Artist Alley, like-minded fans will be able to get a glimpse inside the minds of their favorite artists to have a better understanding of their creativity and talent. Each unique booth also promises a showcase of purchasable trinkets that fans can get their hands on.

Get Up Close & Personal with Batman Artists at the Exclusive Superfan Event
Fans of the Dark Knight, be prepared to rub shoulders with legendary Batman artists such as 
Andy Kubert
, 
Greg Capullo
 and 
Jock
! With tickets going at $179, fans can take part in Q&A sessions, pose and receive limited edition lithograph prints and autographs from all three creators. On top of that, receive a pair of 1-day tickets to the SGCC event too! Be sure to grab your tickets starting this weekend!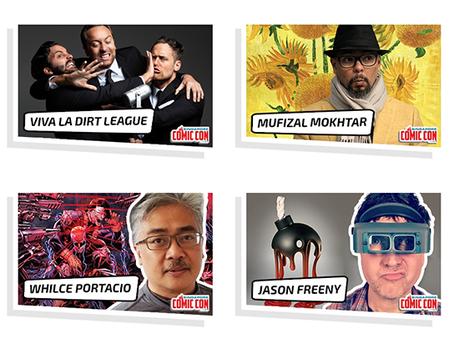 Star Studded Guest Line Up from Across the Globe
Don't miss your chance to catch a glimpse of this year's star studded guest line up such as famous YouTube trio from New Zealand, 
Viva La Dirt League
; internationally recognised Game Art Director, 
Mufizal Mokhtar
,
 known for his work in video game titles such as Assassins Creed; New York based sculptor and designer, Jason Freeny
. 
Joining them are also comic creator
Whilce Portacio
 and 
Andy Kubert
 – best known for their work titles in X-Men Bishop and Batman series respectively.

Get First Dibs on Limited Edition Collectibles
Returning for their second year is Royal Selangor, one of the world's largest pewter manufacturers known for its bespoke design and craftsmanship. Star Wars fans can now get their hands on the Star Wars Classic Chess Set showcasing iconic characters from the original trilogy such as Darth Vader,Luke Skywalker and Hans Solo across tempered glass chessboard. Celebrate Batman's 80th anniversary this year with style with Royal Selangor's Limited Edition Batman 80th Classic Batmobile Replica. Don't miss this golden opportunity to also get the Limited Edition Magneto Dominant that evokes the X-Men villain's formidable power. All these figurines are limited to 3,000pieces worldwide and are must-haves items for collectors.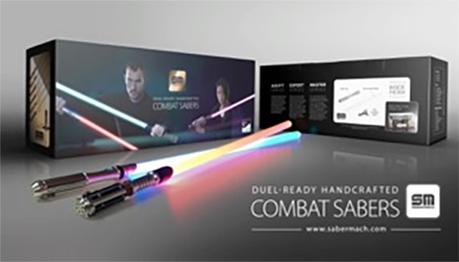 Joining Royal Selangor this December is SaberMach - best known for their illuminated sabers and customized acrylic cases. Whether you're a part of the Alliance or prefer the Darkside, you'll be stoked to know that this year SaberMach will be offering a convention only saber for less than $100 exclusively for SGCC visitors and also launching its limited-edition in-universe sabers. The force is strong with this one!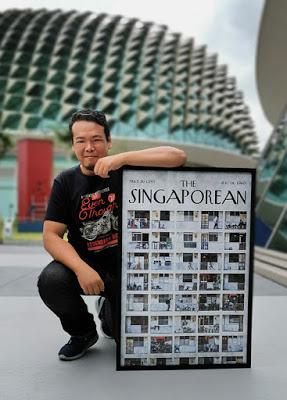 Specializing in rare premium posters to affordable art decorations, Poster Hub, one of the largest posters and art print retail and distribution companies is returning to SGCC for its eighth year. To date, Poster Hub offers more than 3,000 varieties of products ranging from original and commercial movie posters to art prints and movie memorabilia.
Visitors 
can look forward to two full days of over the top activities including Singapore Pro Wrestling (SPW), where the wrestlers will showcase live dramatic battles between good and evil with a unique local twist.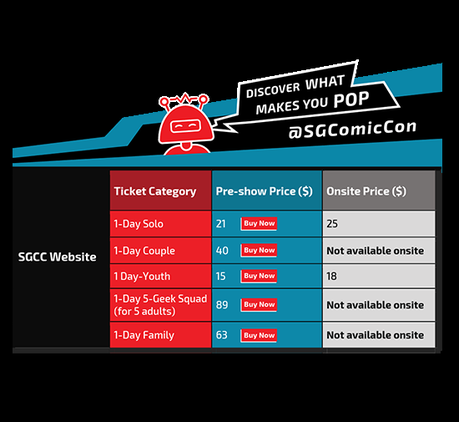 You can 
visit
www.singaporecomiccon.com
for more details and get your tickets now at Singapore Comic Con's website. I can't wait for December, see you there!
SGCC INFORMATION
Date: 7 and 8 December 2019Time: 10am - 8pm dailyVenue: Marina Bay Sands Expo Halls A, B and CWebsite |
Facebook
| Instagram |
Twitter
(#SGCC2019 / #SGComicCon)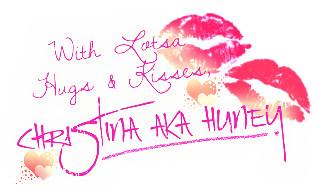 Don't forget to stay tuned to my blog / like my blog's Facebook page / follow me @huney_84 on Twitter & Instagram  for the latest updates!
http://www.huneyzworld.blogspot.com