After yesterday's nod towards the Yeats Day celebrations I have moved in a rather frivolous direction and have a short poem from a Restoration poet, Sir Charles Sedley (1639-1701). This is one of the poems I mentioned as being in my little mini red book along with Christopher Marlowe's Passionate Shepherd.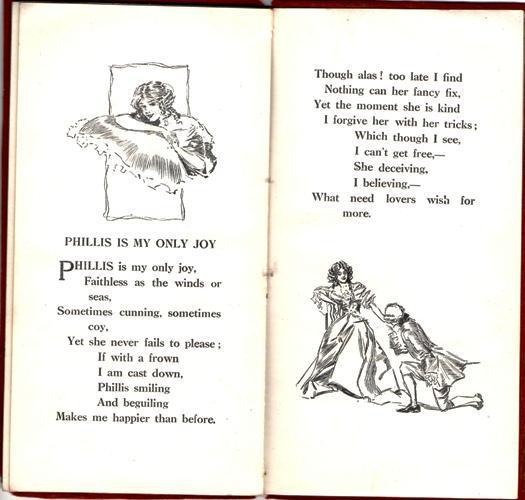 One of the things I love about this book are the decorated end papers and this is a scan of the front of the book, showing a dedication to a previous owner. So, not only do I wonder who the faithless Phillis might have been; I also wonder who Gwen was, who once owned this book and then gave it away at some point.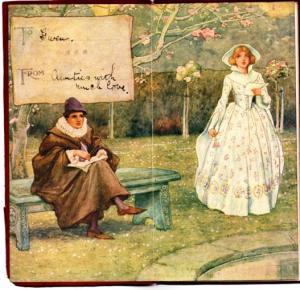 You might also be interested in knowing a little more about Sir Charles who was one of Charles II's ministers, ending up as the Speaker of the House of Commons.  He also got up to various activities of a roistering nature as I discovered courtesy of a lovely history blog Two Nerdy History Girls. Look away now if you're easily shocked.
I'll now go away and work on an idea for tomorrow's choice of poem. Any favourites so far? Let me know if you have.