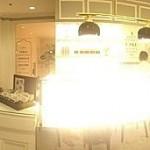 It was the night that my friend got to try Ace Water Spa for the first time.
It was also the same night she convinced me to have my initial encounter at Charlie's.
But then the attractive Poetry and Prose decor caught my eye, and I couldn't resist stopping by for a quick fix.
The place had already opened just almost a month ago, and yet the staff were still confused about a lot of things. The mishaps I guess can be forgiven. The food, however, can never be made an exception.

 Right off the bat, the pristine white marble and French decor were deliciously elegant!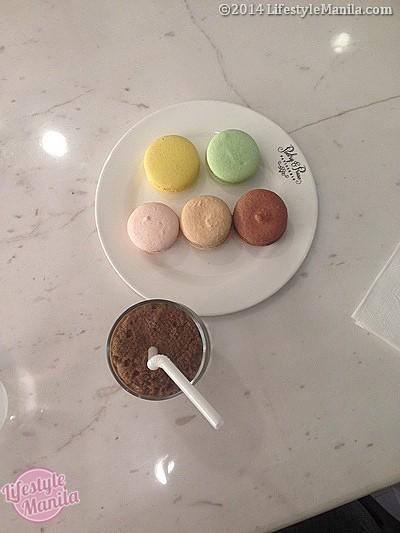 I had a glass of Chocolate on Ice, or some such, I forget what it is exactly called. I felt that the chocolate was rich enough, although the drink was slightly too sweet. Still, it doesn't hold a candle to La Creperie's and even Seattle's Best's chocolate offerings.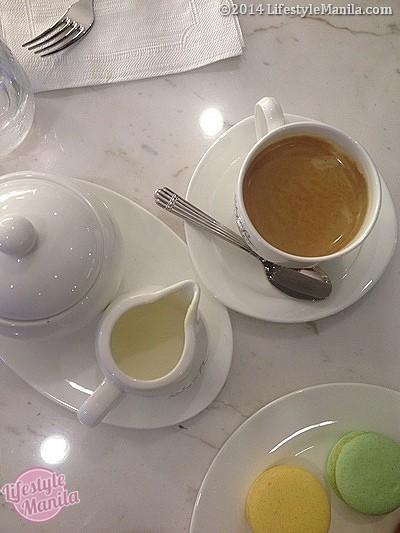 My friend ordered a cup of brewed coffee. It had a fancy name with the word "Poet" in it. I can't comment on the taste, so all I can really say is that the presentation was beautiful.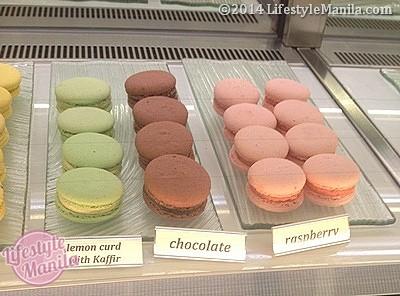 Let's get down to business! Macarons have been a Filipino favorite since about 3-4 years ago. Despite the faddish quality of these little bite-size nuggets, the Pinoy love is still there, you guys.
WE STILL LOVE MACARONS!
They're expensive, sure, but people just can't resist the crunchy outer layer protecting the nutty, chewy insides of each macaron cookie. But anyway, onto the flavors.
Lemon curd with Kaffir lime - Very unique tasting, in my opinion. Tastes like lemon grass.
Chocolate - Tastes a lot like my chocolate drink. Real, rich chocolate goodness.
Raspberry - Reminds me of strawberry cotton candy sprinkled heavily with skim milk (my favorite!) Unfortunately, the macaron flavor can also taste a lot like the old-school Sustagen Kids Strawberry powder.
Salted Caramel - A huge letdown somewhat, since salted caramel is almost always delicious. The taste is neither here, nor there.
Passion fruit - Tangy, sweet, a melody of flavors. Delicious and highly recommended!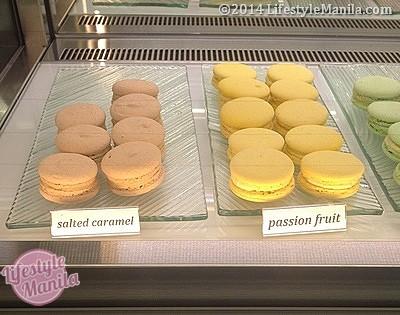 VERDICT
My macaron favorites? Passion fruit and chocolate! Even my chocolate drink was awesome. But the Raspberry macaron tasted like artificial raspberry powder, and the prices were a bit too excessive. I guess it's because of its location ¯\_(ツ)_/¯
Taste:
4/5
Value for Money:
2.5/5
Rating:
3.5/5
Price:
Php300 per person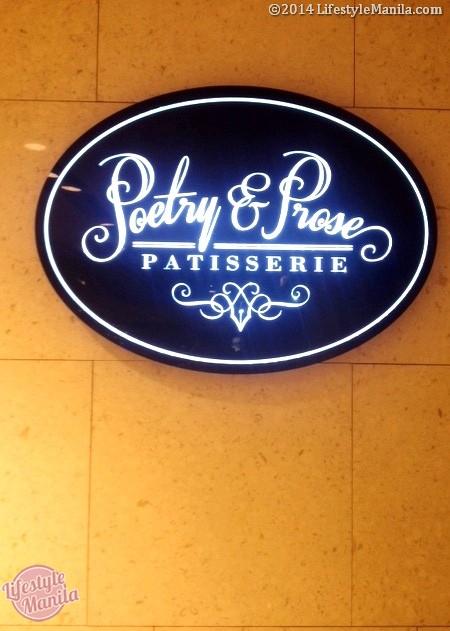 Poetry & Prose Patisserie
G/F Shangri-La PlazaMon - Sun: 7:00 am - 11:00 pm