Poet Anderson: The Dream Walker Debuts in March from Magnetic Press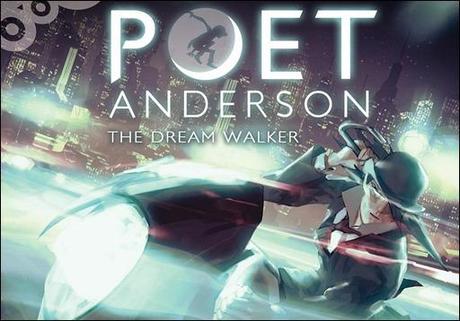 This March, Blink182 and Angels and Airwaves' Tom DeLonge joins the ever-growing ranks of musicians who are turning to the medium of comic books to tell their stories; this time at Magnetic Press.Poet Anderson: The Dream Walker is a three part sci-fi fantasy adventure focusing on Poet Anderson, a "Dream Walker" who roams the realm of dreams, protecting sleepers from dark terrors that threaten to cross over into the waking world. The POET comic series will introduce the main character, Jonas Anderson, an imaginative slacker teen who discovers an innate ability to lucid dream, opening the doors to an entire universe of wonders and dangers that effect his waking life in ways that will define his fate forever.Poet Anderson: The Dream Walker, a three issue series by writers Tom DeLonge & Ben Kill and artist Djet, debuts in March 2015 from Magnetic Press.Find out more about the series below, including an interview with Tom DeLonge, an official video trailer, and a peek at some of the series artwork.Produced in conjunction with the new Angels & Airwaves album, "THE DREAM WALKER," the POET comic series will serve as a prequel introduction to the universe.The three-issue series will debut both digitally and in print this March.In the Dream World, power and adventure belong to the Lucid Dreamers, while Night Terrors haunt the troubled and the helpless.  A lucky few are watched over by mysterious guardians.  The protectors of our shared unconscious lives are known as……Dream Walkers.Latchkey brothers Jonas and Alan Anderson have discovered a Universe beyond our own, one that can only be reached through dreams.  A tangible world filled with fantastic and frightening things, accessible only to those lucky few with  the ability to lucid dream.  There, they will find not only mind-blowing adventure, but the key to a vast secret history and their role in the  protection of The Waking World.Conceived and written by Tom DeLonge (Blink182, Angels and Airwaves) and Ben Kull (Father of the Pride, Mission Hill), and illustrated by animation sensation Djet, this original comic series reveals an epic, ageless race for Immortality, Power, and Purpose.The comic book prequel to the award-winning animated short film!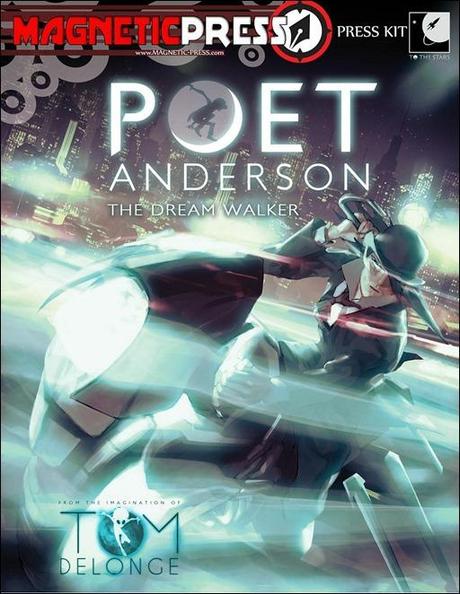 Poet Anderson: The Dream WalkerWritten by Tom DeLonge and Ben Kill Illustrated by Djet Cover art by Gerald Parel, Francisco Ruiz Velasco, and BengalPages: Three issues, 28 pages each Format: Saddle-stitched self-cover comic book Size:  6.625″ x 10.25″ Cover Price: $3.99 each Publisher: Magnetic PressUPC: 680474013319-00111 DOC: Issue #1 – JAN151508IN STORES MARCH 2015!