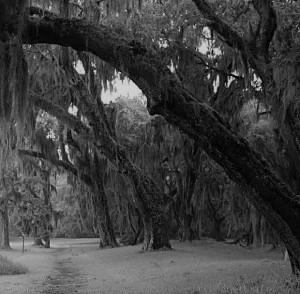 Spanish moss drapes the live oaks,
nightly fog creeps from the sea,
ghosting graves of ancient folk.
The fateful dead, who speak to me:
"We didn't choose this place to rest our bones.
"Were we free, you'd elsewhere find our stones.
"Visit us, you must, in this eerie home,
"Just please don't leave us here alone."
This entry was posted in poem, Poetry and tagged cemetery, creepy, graveyard, poem, poetry by
B Gourley
. Bookmark the
permalink
.