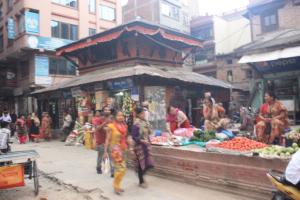 I've walked the world cast in the role of distant stranger,
and seen the old, the bold, the minor, and the major.
And people talk of fears, but I would make a wager 
that never was a sense more ill-tuned than that of danger.
This entry was posted in poem, Poetry, Rubāʿī and tagged poem, poetry, Rubaʿi, Stranger, travel, Traveler by
B Gourley
. Bookmark the
permalink
.