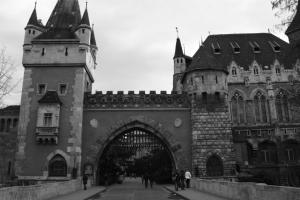 I roam the old city,
gazing at Gothic gargoyles
and touching stonework
made by men long since dead,

wondering how I ended up 
in this chunk of time, 
rather than 

one in which 
this land was all just 
forest or marshland,

or

one in which
we all wait amid the rubble
to blast off 
to some secondary hive of humanity.
This entry was posted in Blogs and tagged city, Free Verse, poem, poetry, time, Vers Libre by
B Gourley
. Bookmark the
permalink
.