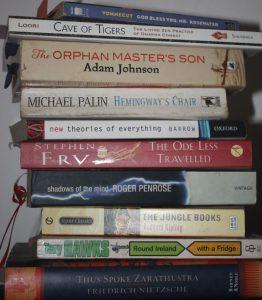 Some books are wings,
lifting one up to see countless things.
Untethered, be your rise,
glimpsing vistas known to the wise.
Some books are blocks,
building up a reader's bulwark box.
Barring ideas opposed
to a mind certain and closed.
Which books are which?
book's soar = f (reader's fears)
By B Gourley
in
poem, Poetry, Reading
on
September 22, 2017
.