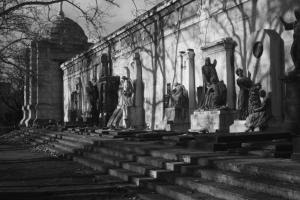 flat tones,
heard all alone -
In the winter of my madness
when the discord played most loudly,
notes dripped an acid sadness -
my heart worn sleeveless, faux-proudly.
But I didn't drown in black ballads.
Tides never stayed overhead long.
I'd crawl upward, cold and pallid,
my head ringing with that foul song.
This entry was posted in poem, Poetry and tagged poem, poetry by
B Gourley
. Bookmark the
permalink
.