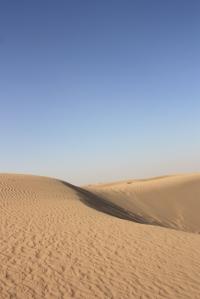 Nothing redraws itself like a desert.
From day to day, the dunes are ever changed.
Those shifting sands won't ever revert;
they wander without aim, as if deranged,
needing novel airs as much as the flirt.
It shifts -n- cascades, but is never arranged.
It's ballistic Art, ever self-sustained.
This entry was posted in poem, Poetry and tagged poem, poetry by
B Gourley
. Bookmark the
permalink
.