I was asked if I would like to make an inspirational piece of work for this month for the Indigoblu Blog Challenge and of course I said Yes!
The theme is 'A Pocket Full of Posies' and full details can be found HERE
Below is a pictorial guide to my project which is a 'lamp'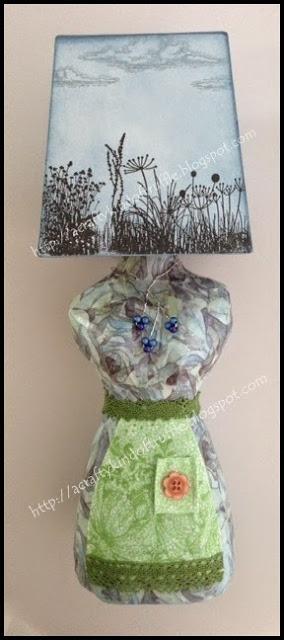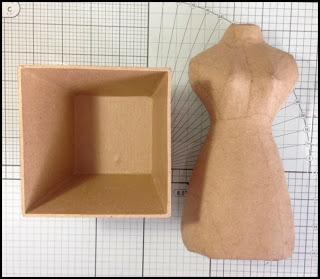 So I started with the naked products above.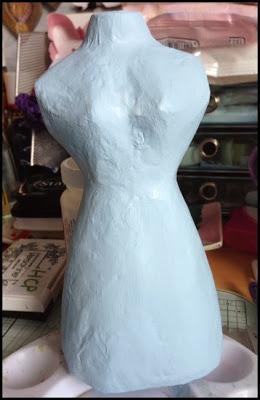 I painted the bodice pale blue so that when I added the decoupage paper it wasn't dulled from the original colour, I would recommend doing something like this even if it is Gesso just to help the colours pop.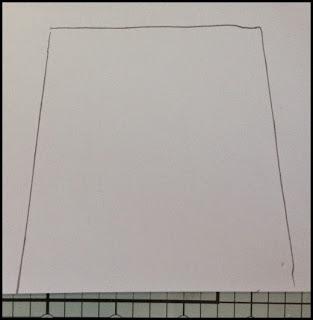 I drew around the sides of the 'shade'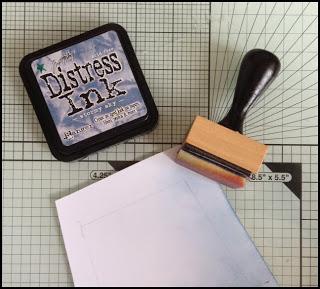 Using a Stormy Sky Distress Ink pad I coloured the card.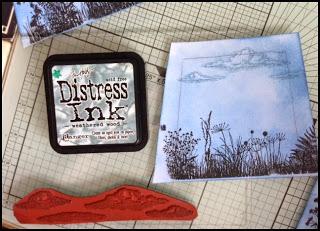 I used Weathered Wood to stamp the clouds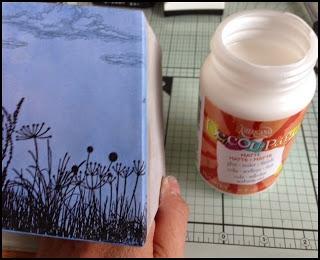 and I used black Versafine to stamp the border (Poppy Meadow is another stamp that would be good for this)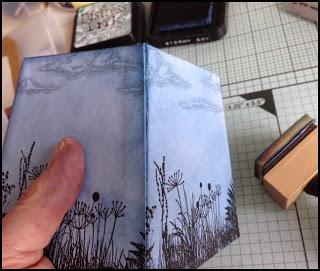 Once I had glued the pieces in place I inked the edges using Stormy Sky.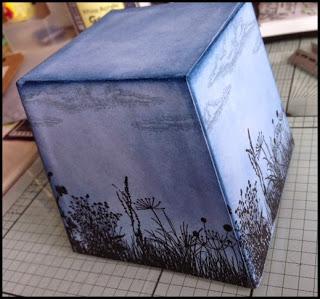 I added a plain square for the top.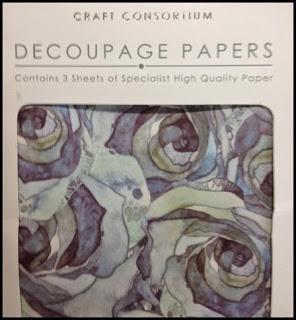 This is the first time I had used these decoupage papers and I found them to work really well, they have a coating on them that keeps them strong while still keeping them flexible unlike some other papers I have used.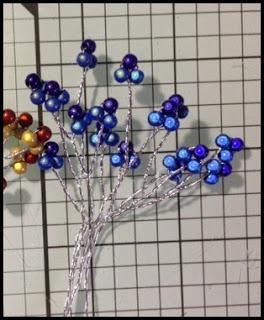 I had these sweet flower bead on stems in my stash and used them to make a 'necklace'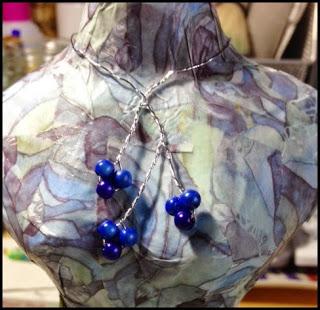 A very quick and simple addition.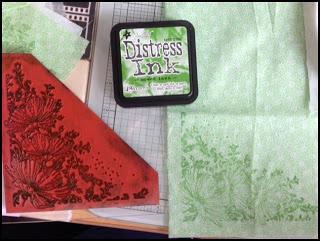 To make the apron I used some green fabric from my stash and using a Mowed Lawn ink pad I stamped on the Anenome design.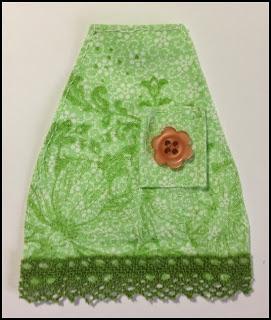 I added a pocket with a flower shaped button and some lace to finish it off.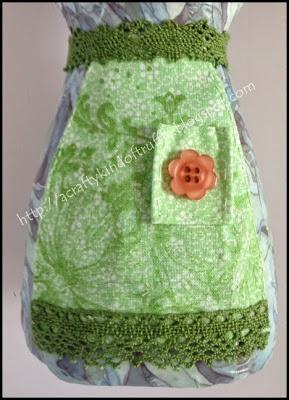 I used double sided tape to secure it around the waist and at each corner of the hem.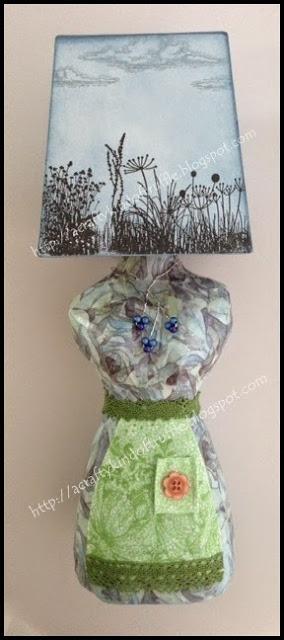 Using a tube I found from rummaging through my stash I glued the shade and base together.
I have thoroughly enjoyed making this piece and hope you are inspired to have a go yourself!