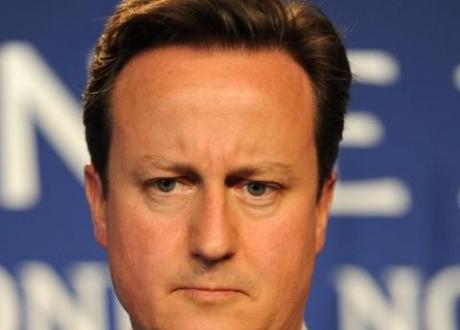 David Cameron: A primetime PM?
The background
David Cameron is set to appear on The Late Show with David Letterman, following in the footsteps of London Mayor Boris Johnson and former PM Tony Blair. The prime minister said he intended to "bang the drum" for British business and encourage UK tourism. The show is one of the US's most watched television programmes with a regular audience of three million, according to the BBC. But some commentators are not entirely convinced the PM has what it takes to hold his own with sharp-tongued host Letterman.
What will Letterman ask?
"The Letterman show might well think the complexities of Coalition politics not worth bothering with and the British economy less interesting than its own," wrote Clive Anderson in The Telegraph. So what kind of questions will the PM face? "I reckon Letterman might just mention the Camerons forgetting their child in a pub last summer, as well as something about Plebgate, Prince Harry, the Duchess of Cambridge and perhaps a mention of that crazy Boris guy we had here recently – when is he going to steal your job?" said Anderson.
Cameron facing a tough test
Cameron shouldn't necessarily expect a sympathetic hearing: Letterman is "excellent at making off-the-cuff remarks, by which I mean he is no slouch when it comes to insulting even the starriest of guests", wrote Hadley Freeman in The Guardian. And he'll need to win over a sceptical US audience:  "Imagine how you would feel if Graham Norton announced that his next guest was the mayor of Turin: that's how US viewers feel when they learn they have stayed up until midnight to see a British politician. They wanted Angelina Jolie, they got David Cameron." So what are the PM's chances of impressing? Not good, said Freeman: "He'll either stay quiet and look dull, or he'll try to joke and he'll embarrass himself."
Cameron needs to relax and enjoy himself
"I'd say the best thing he can do with Letterman is not use any pre-prepared lines, laugh at Dave's jokes (but not necessarily agree with their thrust) and enjoy himself," said Krishnan Guru-Murthy at a Channel 4 News blog. The PM should try to avoid playing his appearance for (scripted) laughs: "There is nothing more cringe-worthy than the man who thinks he is a wit but is only half right."
A taste of what Cameron can expect? Watch Boris Johnson's appearance on David Letterman.