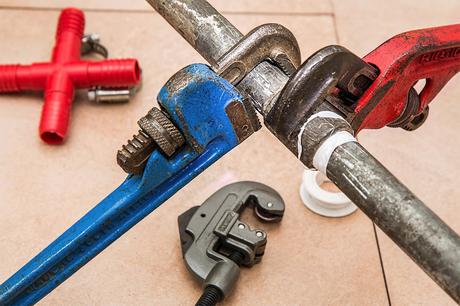 Plumbing requires a collection of fittings and fixtures - joints, pipes, faucets and more. The correct linking of all plumbing parts is of paramount importance while building a home. The drainage system of a home has to be in top condition, and that is why regular plumber maintenance becomes a necessary task.
Plumbing jobs are expensive. However, they can cost more if you do not know who are you hiring for the job. With the enormous amount of plumbing ads everywhere online each day, it is getting hard to differentiate between the good ones and the frauds. Many innocent homeowners get tricked by these fake plumbers every day and lose much money. Losing money is not they only issue, damage to property is also a critical factor that comes with hiring a fraud plumber. Workers are required to have a proper plumbing license and other documents like insurance, to be able to take jobs in many states. However, what is needed to post a fake advertisement online? Nothing.
Now, the question is how to identify these scammers and save yourself from falling into their trap? Well, it is not that hard. In this blog post, I will assist you to figure out that whether the company is fake or real.
The internal plumbing is as vital as the outer pipelines. Having a well coupled and secure plumbing network is essential to prevent happenings like wet walls, cracks, and seepage. It is also important to regularly check the critical plumbing units and also replace fixtures and fittings whenever necessary. Point to be noted here is that certain mechanisms go well with each other when it comes to plumbing. For, e.g., the conventional copper pipe fittings fit well with brass-bodied fixtures. Usually PVC, steel, copper, and CPVC cover base material for building plumber fixtures.
Budget buyers will often opt for cheap plumbing options, something that the professional will advise against. The more inexpensive plumbing materials are more prone to leakages and breakdowns and also require frequent maintenance. It is wise to consult an expert regarding your plumbing, or many things can go wrong. To start with, the correct size and specifications are difficult to comprehend for a rookie. One must be able to understand the difference between cheap fittings and fixtures and the quality equipment.
Wrapping it up, one can presume that consultation from professional plumbing firms is critical before taking any decisions. Other than these basic requirements, there are some other parameters which need to be consulted with a plumbing professional.
Understanding the plumbing codes:There are fixed guidelines set down by the government for plumbing. An average person will not be much familiar with the complexities that the instructions present. Professional guidance is thus very necessary.
Figuring out the plumbing Patterns:The patterns differ from building to building, and only the professional plumbers can best determine the patterns efficiently. A flawed design can lead to seepage, leakages, and breakdowns. Therefore, it is advisable to leave the job to the professionals.
Expert Skill Requirement:Some people commit the mistake of doing their plumbing work and thus fail miserably. Plumber requires an expert skill set and technical knowledge to do it right. Many renowned firms hire workers with professional certifications to work.
After considering the various aspects of plumbing work, it is correct to say that the art of plumbing is best left to the trained and experienced professionals.
Plumbing is an essential component of any building. Plumbers ensure that the most durable and heavy duty water pipes, drainage systems and gas pipes are installed at the time of construction. Even though, there is no surety that even after using the best quality material, there will not be a possibility of pipe leaks, leaking faucets and drainage problems. One needs emergency plumbing services to deal with these kinds of problems promptly.
Never try to become a plumber yourself in the case of an emergency. It is best to call a professional emergency plumbing service which has a team of expert plumbers. Never try to fix leakages for other minor problems yourself, or it may end up worse.
Things to Remember while Hiring Emergency Plumbing Contractors
Plumbing problems require immediate attention and repair as the damage can increase and it may also damage your building and walls. There are numerous options available in the market, but you carefully need to choose the best service. Following are some useful tips for hiring an emergency plumbing expert:
Search online for all available options in your area. Renowned plumbers have an instant call back service where you can leave your details on their website, and you will receive a call back in a matter of minutes. Tell them about your issue over the phone.
Look for a service which operates around the clock. If they promise to provide instant doorstep service for fixing your problem, add them to your shortlist.
Hire someone whose office or workshop is in your vicinity as they will be able to reach your home quickly to attend the problem.
Check their record, customer reviews and certifications & affiliations approving the quality of service that they provide.
Also, check if they are licensed and insured by the concerned authorities before hiring them.
You can always buy online plumbing parts and supplies which are quite easy and will cut your cost & save time for the real plumber. Doing things ahead is always a great approach to be confident on your task was done.