If there is one culinary memory of chai that stays with me, it's doodh patti.  What makes this chai so special?  Is it just maybe made with more love?  No, no no.  It's foamy, it's thick – it's like that sexy latte that you drink a hipster coffee shop, but instead out on a stall or at home.  I have still not been able to reproduce doodh patti chai in the states to achieve that amazing, thick flavor and comfort that comes from roadside chai.  Yes, yes, maybe a cliche from every person's experience of South Asia, but so integral to the way culture is enjoyed, regardless of caste, class, income, you name it.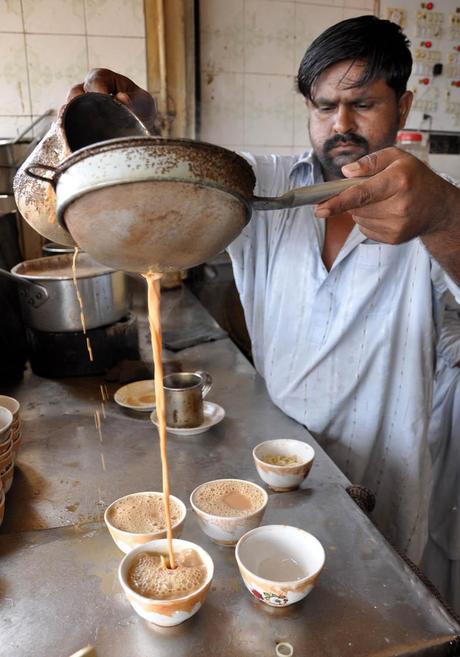 Nevertheless I read an interesting article today on The Express Tribune, called, Breakfast in Karachi: Would You Like Your Tea Shaken or Shot At
I was sad to hear that many dhabbas and tea hotels in Karachi are slowly just going away.  There's no doubt that Karachi is officially on a breakdown of law and order.  It's sad, and unfortunately, I have not been back since 2005 to truly understand any of it, so for me to try to speak to it would be a bit unfair.  This article, as minimal as it may seem highlights how even the smallest bits of cultural enjoyment are being attacked in Karachi and elsewhere in Pakistan, all in this strange obsession with trying to implement some twisted of idea of how people should believe and comport themselves (or really, maybe because people do not have much to do when unemployed.  I don't know, just saying.)  It's easy to dismiss Pakistan and give up on it, but giving up on it lets those who with their pursuits of hateful ideologies win.