Most tech-savvy would be happy to know that Telpad, the only online landline from the innovative thinkers at PLDT HOME, received an upgrade when it was announced that it will now be equipped with a powerful Quad Core processor.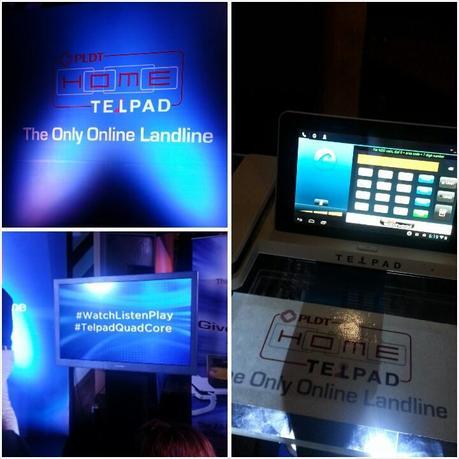 With the new Quad Core processor, it's now faster, allows multi-tasking capabilities, has better graphics and enhanced functionality for the latest apps; giving way to an enriched multimedia and overall user experience. 
In fact I was invited to the media launch of the All New Quad Core Telpad a few weeks ago at Vyne, BGC and there I saw and experienced the latest Telpad first hand!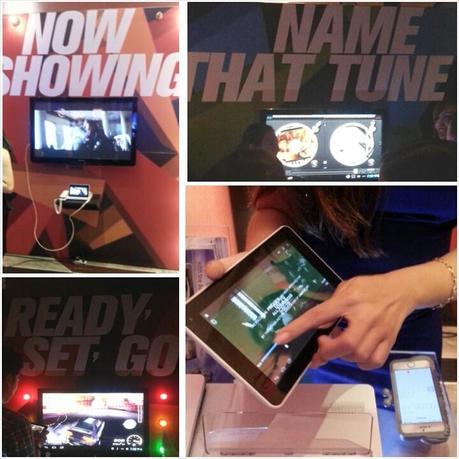 There were three stations which the guests can play and participate in, namely the Watch station wherein you will guess the movie titles; the Listen station wherein you will guess the song title; and lastly the Play station wherein you will play car racing. It was fun! And look who made it to top 5 in the Watch station!!!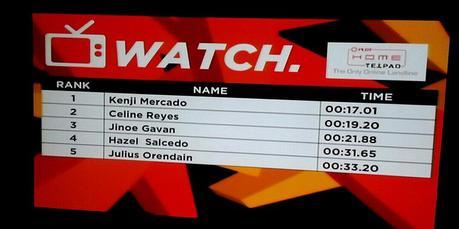 Hahaha woohoo! I can't believe my name is included cos I seriously have a hard time remembering movie titles and I have to get 3 correct ones as fast as I can! Props to that guy Kenji who timed in at 17 seconds! Wow.
During the launch they also unveiled PLDT HOME Telpad's newest brand ambassadors Cheska and Doug Kramer. I believe they fit the role well because we see this online-savvy couple update their Instagram and Facebook regularly with photos of their cute kiddos and their happy family life! Seeing that they have to be up to date and always online makes them a good match for the equally powerful Telpad.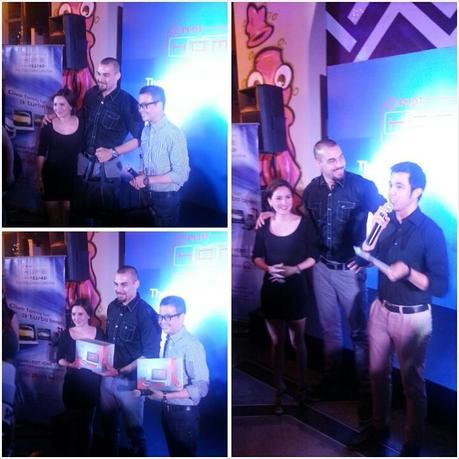 The new Telpad units will run on the Android 4.1.2 Jellybean operating system which allows applications for WATCH, LISTEN, and PLAY — the three new content pillars of the Quad Core Telpad. I'm sure the whole family would enjoy a gadget such as this! It's not only just a phone but a tablet with a whole lot of possibilities!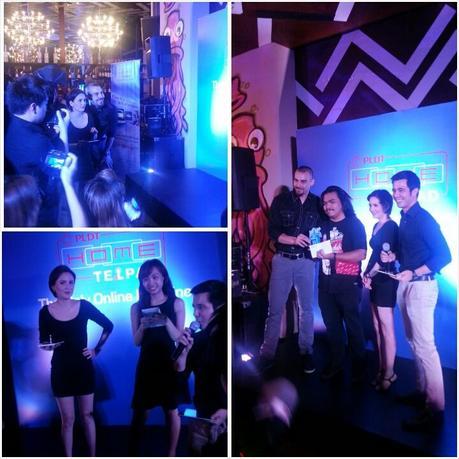 Cheska and Doug also played the watch, listen and play games and went against the top scorers of each category. It was fun watching them guess the song or the movie cos of their side comments and pang-aasar to their challengers!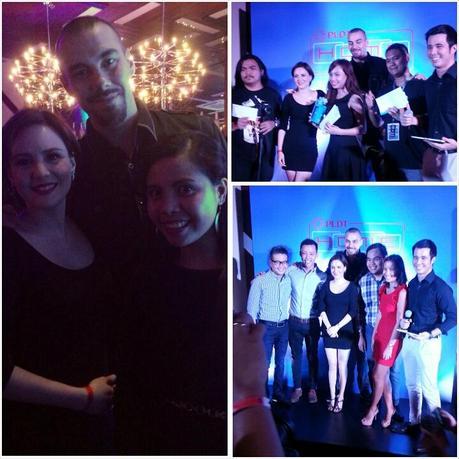 Photo op with #TeamKramer! Too bad they didn't bring their cutie patootie kiddos in the event!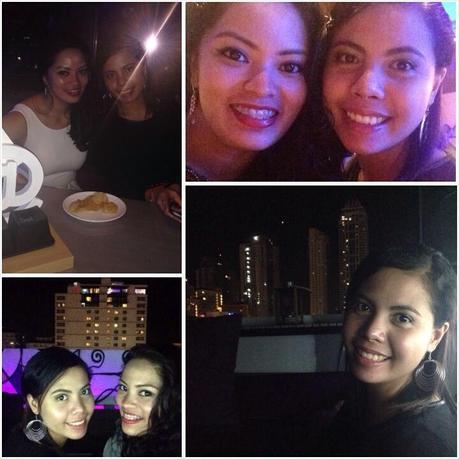 Me and my friend Gab enjoying Fort's skyline while having drinks (yay for open bar!) and making chikka! :) 
PLDT gave away these goodies and for a music lover like me, the wireless Bluetooth speaker and the headset are heaven-sent! How timely cos that week I misplaced my super old iPhone earphones!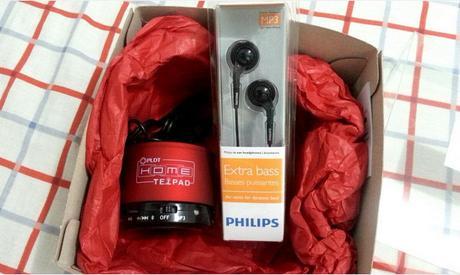 For more information on the Quad Core Telpad and its current plans, visit www.pldthome.com/telpad.