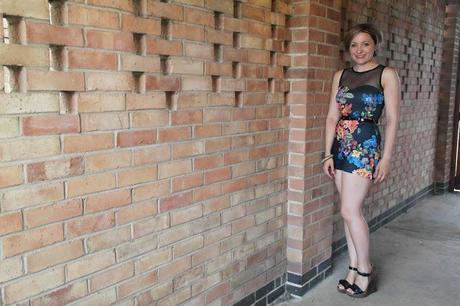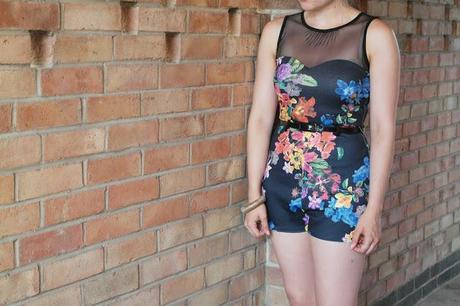 The weather has been either raining or sunny and to be quite honest it has done my nut in trying fatham what sort of outfit is best to head out in.  We had a friends birthday BBQ so the entire time before we needed to go, I was praying the weather would behave...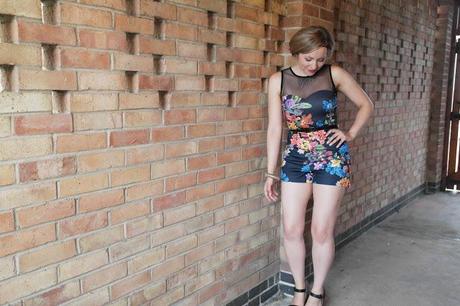 I haven't worn enough playsuits this summer, I used to wear them loads but then for reason I just stopped.  I guess if I'm being truthful I am not a massive fan of the tops of my thighs... so I think I've just avoided them for that reason.  I really love some of the playsuits at Karma Clothing, there are number of cute ones in vibrant colours which are all ideal for either wearing casual or dressed up.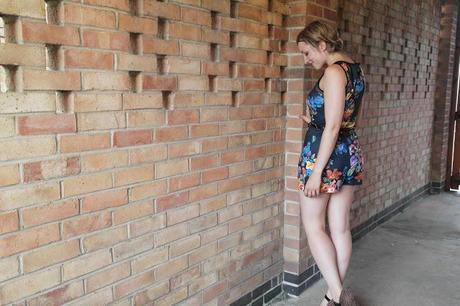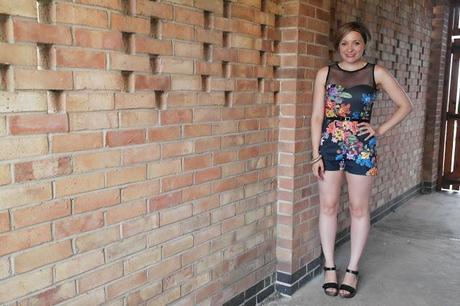 What I'm Wearing
Playsuit - Karma Clothing Floral Playsuit* -£12.99
Wedges - AllSaints Wedges - £69.99
Bangle - Topshop Gold Wrap Bangle - £9.99
Have you found garden parties and BBQ's to have fallen off your social calendars?  Mine have and the culprit is the hit and miss weather!  I may invest in a gazebo so I can have a BBQ in my new garden regardless of the weather!

 xoxo