What if you could play tennis in cooler weather without having to wear a bunch of annoying bulky layers? What if you could do that and save the planet at the same time 🌎🌱?
Introducing PlayBrave, an independent British brand, creating sportswear that is a cut above the global brands, for people that want to eschew the mass-market in favor of something extra special. Crafted from premium, technical fabrics designed to suit your environment and adapt to your body temperature and needs, each garment is expertly cut for the optimum in style, comfort and performance. Designed to layer, PlayBrave offers a wide variety of coordinated and complementary separates so active men and women can get their game on, no matter the weather and conditions.
The "Gilbert" Gilet
This is the newest piece by PlayBrave, the Gilbert Gilet is the perfect piece for layering in Spring weather. It's constructed from (the world's leading recycled fiber) which is made from reclaimed plastic bottles, so your conscience will feel as good as you'll look in this streamlined vest 👌😉.
Here are all the deets:
Sizes: S, M, L, XL, 2XL
Ethically made from recycled plastic
Water and wind resistant
Recycled polyester padding
Full length front zipper
Streamlined comfortable fit
Very light-weight
Choose from 2 colors - white or black
Two zippered side pockets
It's perfect to wear not only on the court for your warm-up, but off the court as well for a casual sporty look... and did I mention it's great for the planet 🌎🌱?
And ladies, we have our own version (which only comes in black and in XS, S, M, L, XL) :
The "Gillian" Gilet
And these toppers are just a tiny bit of what PlayBrave has to offer. They have all sorts of activewear for both men and women and for all types of fitness: tennis, golf, training, yoga, and running. Not all are made from recycled water bottles, however, all are designed for optimal style, movement and comfort.
Visit the PlayBrave website and see the fantastic activewear they have to offer. With so many choices, there is bound to be something you love! Shipping is free in the UK, and only £15 ($19) on orders less than £150 ($187 USD) worldwide. And it's free for all orders over £150 ($187 USD) worldwide!
SUBSCRIBE TO OUR AWESOMENESS
and never miss a post, announcement or giveaway!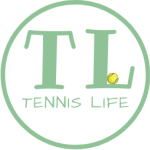 Tennis Life Magazine was created by tennis players, for tennis players, offering everything a recreational players needs to perform and feel their best, both on and off the courts: tennis tips, tennis-specific workouts, tennis gear and fashion reviews, health and wellness tips, healthy recipes for athletes, motivation, tennis news, and more!