Outdoor cats really do like to climb trees, so I'm wondering why it's taken so long for designers of cat furniture to recreate a real-looking tree for indoor cats.... CatsPlay has designed the most realistic-looking tree yet, but don't let the realism fool you, it's quite a bit more cat-cozy than a real tree.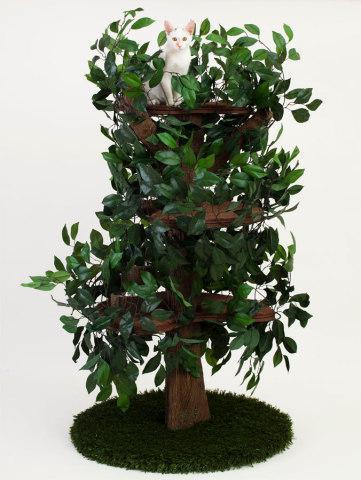 Cat Resort Luxury Cat Tree by CatsPlay
 It's called the Cat Resort Luxury Cat Tree, and the name tips you off; it's just not any cat condo! This handmade, patent-pending tree design, has 3 levels of luxuriously carpeted cat nests covered with silk leaves for kitty to get the privacy she deserves.  And when she wants to change her view, you can easily swivel each level.
And for your convenience, the Cat Resort comes in 4 sections, including the faux grass base, that are easy to assemble and take apart in an estimated 3 minutes!  The perch carpets are also removable for cleaning.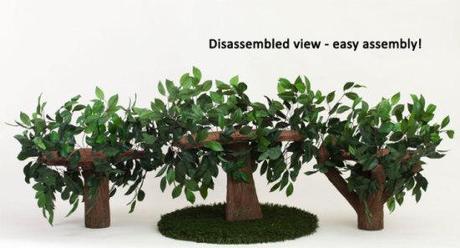 Cat Resort Luxury Cat Tree can be easily assembled in minutes: by CatsPlay

And, of course, this realistic replica of a tree adds interest to most any decor, especially when a kitty is perched in it!  You can hang a few catnip stuffed birds on there too!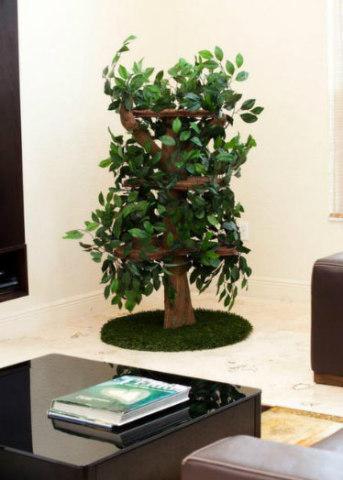 Cat Resort Luxury Cat Tree by CatsPlay
Learn more about the Cat Resort Luxury Cat Tree from CatsPlay.com.
That's the buzz for today!