The 2011 TELUS World Skins will once again be contested on the
historic Stanley Thompson Course at The Fairmont Banff Springs, Canada, July 25th to 26th.
Golf enthusiasts worldwide can enjoy a head start on the PGA Tour professionals with the resort's "Play Before the Pros" vacation package.
Known as the "Castle in the Rockies," The Fairmont Banff Springs is located in the heart of Banff National Park and is styled after a Scottish Baronial Castle, offering commanding views of the surrounding Rocky mountains and the stunning Bow River.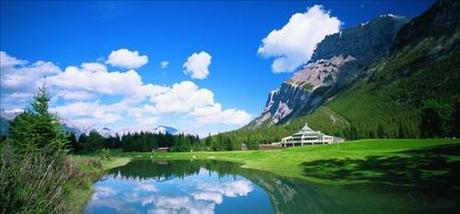 Just steps from the charming village of Banff, the Fairmont Banff Springs resort is a National Historical Site and offers a tremendous blend of luxury and recreation.
In addition to its two golf courses (Stanley Thompson 18-Hole and Tunnel nine), The Fairmont Banff Springs offers exceptional dining and shopping options in addition to a Willow Stream Spa and a host of additional recreational activities.
The Play before the Pros Canada golf vacation package includes:
The package is available from May 13 to July 24. Rates start at $798 CAD per night based on double occupancy:
   * Accommodations in a Fairmont Room (I'll bet most rooms have beautiful views)
   * Two rounds of golf on the Stanley Thompson Golf Course
   * Two tickets to the TELUS World Skins, July 25-26
   * TELUS World Skins souvenir Nike Golf shirt
   * Contest entry to win a complete Nike golf outfit (ladies would love this!)
One of the most memorable Telus World Skins Game was hosted at The Fairmont Banff Springs in 2006. Five decades of golf personalities were represented: Jack Nicklaus, Greg Norman, John Daly, Stephen Ames and Sergio Garcia but it would be John Daly who hoisted the trophy taking nine skins and $210,000.
This year, Telus World Skins Game partners with Nike Golf with the field all belonging to Nike athletes: Anthony Kim Paul Casey and Stephen Ames have already been tapped with two other PGA Tour golfers being announced shortly. The golf event is owned and operated by IMG in Canada.
If you are fortunate enough to visit Canada to attend the 2011 Telus World Skins Game and stay in the fabulous Fairmont Banff Springs, the visuals...scenery as well as the old world charm of the hotel, will surely take your breath away!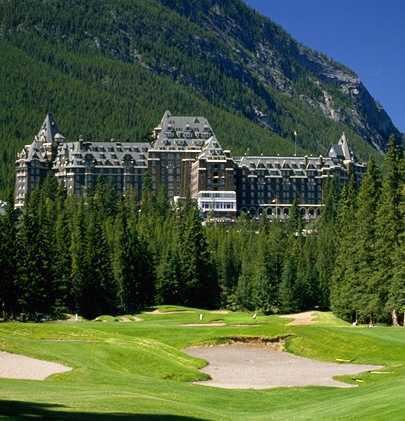 Voice your opinion on Golf4Beginners on Twitter
Read more Golf for Beginners blogs
Posted via email from stacysolomon's posterous