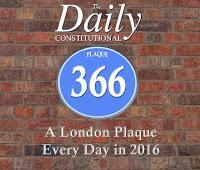 A London commemorative plaque for every day in 2016. 

The plaques are selected from all walks of life, and all points of the London compass – and I'm taking requests too!

DROP ME A LINE or leave a comment below if you'd like to nominate a plaque for inclusion in the series


Commemorating t

he great actor Herbert Tree on King Charles II Street SW1
Far be it from me to suggest that these theatrical types are adept at elbowing their way to the front. But… this is a helluva plaque…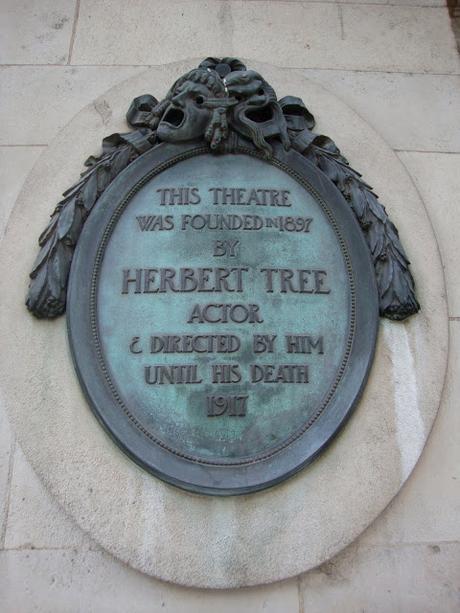 The magnificently-handled Herbert Beerbohm Tree (1852 – 1917) was the actor-manager of Her Majesty's Theatre* in the Haymarket – the building upon which this mighty plaque is situated. He is among the first of the great Shakespeareans to leave his work behind for future generations, having made several recordings of famous soliloquies for The Gramophone Company – the label which became HMV. Some of these recordings can be heard at the great Globe Exhibition on Bankside.
At this theater Tree played Henry Higgins in Bernard Shaw's 

Pygmalion

, opposite Mrs Patrick Campbell as Eliza Doolittle.
*NOTE: The theatre's name changes with the sex of the monarch and was His Majesty's Theatre from 1901 – 1952.



A London Walk costs £10 – £8 concession. To join a London Walk, simply meet your guide at the designated tube station at the appointed time. Details of all London Walks can be found at

www.walks.com

.