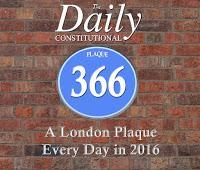 A London commemorative plaque for every day in 2016. 

The plaques are selected from all walks of life, and all points of the London compass – and I'm taking requests too!

DROP ME A LINE or leave a comment below if you'd like to nominate a plaque for inclusion in the series
French Impressionist Painter Camille Pissarro, Westow Hill SE26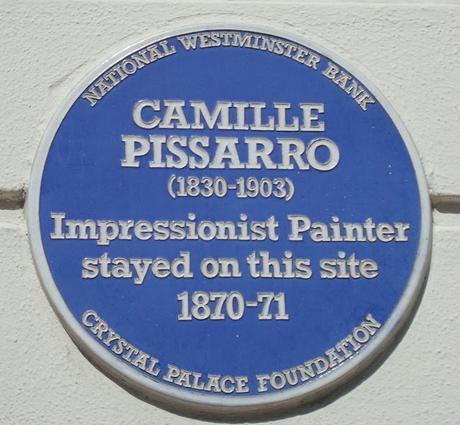 What is it with Impressionist painters and South London. Van Gogh spent a period in Brixton in 1873 – the subject of a National Theatre and Broadway play by Nicholas Wright (2002). Meanwhile over in Crystal Palace, Camille Pissarro could be found in exile during the Franco-Prussian war of 1870-71.
Suburban south London and a French Impressionist painter may seem like strange bedfellows today. At the time, of course, this semi-rural idyll would have been the perfect spot for a creative in which to find inspiration.
And find it he most certainly did. One of his most famous London paintings is a view of St. Bartholomew's Church at Lawrie Park Avenue, then commonly known as The Avenue, Sydenham, which is in the collection at the National Gallery. On a later visit to London, Pissarro also captured scenes at Kew and Kew Gardens.


A London Walk costs £10 – £8 concession. To join a London Walk, simply meet your guide at the designated tube station at the appointed time. Details of all London Walks can be found at

www.walks.com

.