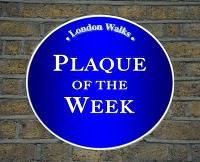 You've seen them all over the city: discs, tablets, cameos and plaques commemorating the great and the good of London Town. Every Tuesday we track down a London plaque (Blue or otherwise) and put it centre stage on the London Walks Blog. This week…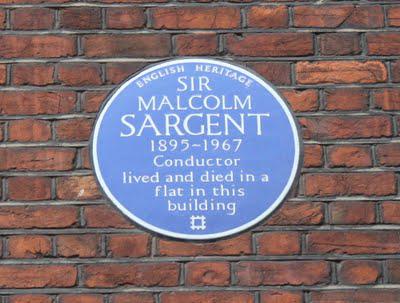 Born in Ashord, Kent, the son of a coal merchant, Malcolm Sargent remains one of the great names in British music. From 1948 to 1967 he was the principal conductor of the Proms, the annual festival of music staged at the Royal Albert Hall.
His plaque can be found next to the famous old concert hall on Albert Hall Mansions.
At the outbreak of World War Two, Sargent turned down a position with the Australian Broadcasting Corporation to return home and play his part by giving the nation music to boost morale.
He was knighted for his services to music in 1947.
The Proms kick off of the 15th July.