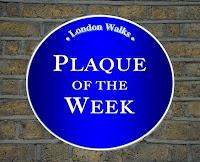 You've seen them all over the city: discs, tablets, cameos and plaques commemorating the great and the good of London Town. Friday is our new day for tracking down London plaques (Blue or otherwise) and putting them center stage on the Daily Constitutional. This week…
106: Ray & Dave Davies and The Kinks
Where: Fortis Green Road, N2
Leafy, suburban North London seems like a sedate location for the birthplace of a rock'n'roll legend. Yet it was here in 1960 that Ray and Dave Davies made their public performance debut. The brothers would go on to form The Kinks and with such hits as You Really Got Me, Waterloo Sunset and Lola went on to transform the landscape of popular music.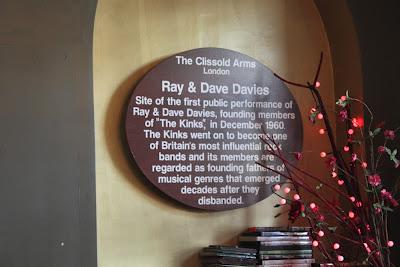 The plaque is inside The Clissold Arms, which has an entire section of the bar dedicated to The Kinks with cuttings, sleeves, records and Kinks ephemera dotting the walls. The Kinks Room was opened in 2010 by Ray Davies himself and original Kinks drummer Mick Avory.
Why is the plaque not outside for all to see? We're not sure. Perhaps Haringey Borough Council should be lobbied. While we're about it, and while Her Maj is in a party mood, how about a knighthood for Ray Davies?
The Clissold Arms (great pub – great food too!) 105 Fortis Green N2 9HR (020 8444 4224) – nearest tube East Finchley.