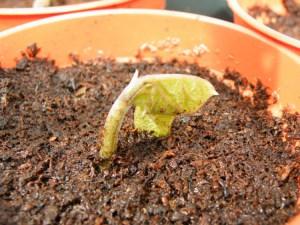 When I was doing my RHS Level 2 (a few yrs ago now), I wrote loads and loads… and loads of (hand written and typed) notes about different areas of plants to do with the biological and chemical make up of them – plant names, reproduction, watering systems and cells.  These areas made up more than 50% of the course and it got to the point where I actually felt further away from the garden than when I had started the course.
It was really useful to know but I just couldn't relate it to my every day cultivation space.
I found my notes the other day so thought I'd see if I could 'pep' them up a bit and share a bit of plant knowledge with you.
Over the next few weeks I'll write five posts on different aspects of plants and see if I can't make them interesting and informative.
Let me know what you think – interesting, boring or just indifferent I'd really like to know.
As an extra challenge I'm going to see if I can get each post under 500 words.  Don't count me though

By the way – if you are currently studying for your RHS L2 – good luck

Part One – Plant Naming and Shaming
If ever there is an area that sets the 'horticulturists' aside from the 'gardeners' it's plant names!  Not only are they bloody hard to remember but try spelling them to find them in any search engine and you'll be hard pushed to find Google checking them for you.
I have pages upon pages of names of just 6 herbs written in list form over and over, in notepads but can I remember the scientific name of chives now?  No, I can't (okay it's Allium schoenoprasum).
Everyone knows a chive as a chive so I could never understand the reasoning behind the scientific nomenclature until I realised that you need order in any naming structure and this is the best way to do it.  No, like everything you've got to have rules.  Especially when a well known common name of a plant is something completely different in another country – a bit like chips and crisps.
It just so happened that plant names started off in Latin esk but their language make up represents far more in the name detail than 'marigold' ever could.
The plant naming system in reality is devised from a Greek/Latin language with local naming mixed in for good measure.
With such a good system it really needs it's own language title, thus the language of Botanical makes rather a lot of sense!
To understand plant names as simply as possible it depends on what name you're using already and what you might need the Botanical one for.
If you've just created a new wonderful and colourful new orchid you'd want to make sure it hadn't already been named, so by understanding the cultivar you've created you can then create the variety of that cultivar by giving it a name like 'Uncle Bob'.
If you wanted a particular colour of daffodil that you'd seen on holiday you'd need to know what family that belonged to so you could run through a list to find it.
Or…
If you'd spotted the most beautiful flower abroad and it didn't look like any plant you'd ever seen before you could identify it using it's genus – the characteristics of the plant, you could then find it's name and all the plants within that species.
See – it's all rather organised and efficient.  The RHS have this area covered (of course) and more information can be found on the naming structures.
You can also search the database for plants and their families on the Royal Botanic Kew site
Do I use Botanical names?
Actually sometimes I do…
For instance I used the word Chive earlier but when I'm plating flowering bulbs (of the same family) I use the word Allium.
It's what you're used to.  Like anything it's nice to expand your plant vocabulary but do it with plants you know, or have seen and liked.  Like any language it takes time to remember it and you need to be able to speak and write it frequently for it to have any permanent use.
I've found by far the best way is to check out plant labels when ever I'm at a garden centre or show.  Most labels will have the common and botanical name so you start to get a sense of the naming system.
Else, just say you like that big tall yellow one…!
Cover photo courtesy of Broken Thoughts