One of the best things about traveling in Europe is that so many countries are so close together. That means that not only can you see a lot in a small amount of time, but one of the best ways to travel in Europe is by car.
A road trip gives you the freedom to go wherever you like, whenever you like. If you hear about a great scenic lookout from other travelers, you can easily take a detour. Don't like a particular town? Simply keep driving.
Here are a few of the best road trips in Europe: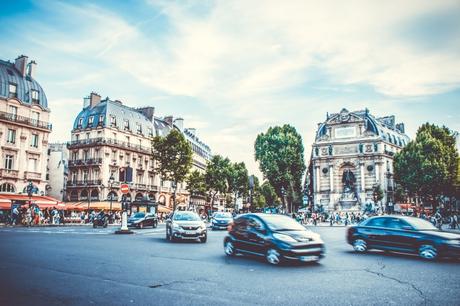 Verdon Gorge Circuit, France
This drive will give you a chance to experience Provence- one of the most incredible regions in France. You'll drive along rustic roads to high village like Tourtour which were designed for defence. Keep driving and you'll find the Verdon gorges, which are a European version of America's Grand Canyon.
You'll see drops of 2000ft, before driving back south along Sainte-Croix lake and Thoronet Abbey. Allow all day for this drive so you can stop frequently and take your time as you drive around the hills.
Romantische Strasse, Germany
This road trip is the one for you if you like the sound of natural wonders, iposing walled towns, palaces, and fairy-tale castles. You'll see romance at every turn, from the architecture at Wurzburg Residenz to the medieval wine village of Tauberbischofsheim. Visit small towns along the way, and give yourself several days so you can take your time with the sightseeing.
Route One
Located in Iceland, route one is jam-packed with spectacular extremes. From waterfalls to volcanoes, lava fields to hot springs, this road trip will allow you to see them all, as it takes you around the island. The south coast has rocky vistas that you'll want to stop and photograph. The north-east ash fields are both bleak and beautiful, while the Dettifoss waterfall is thunderous and incredible.
Driving safe in Europe
Just like anywhere, it's important that you and your car are both ready for all of the conditions you're likely to face in Europe. That means checking everything from your oil levels to your tire pressure. TyrePlus can ensure that you have the right pressure and your tyres are safe for driving so you can enjoy piece of mind on your road trip.
Be sure to take snacks, a first aid kit, a flashlight, and a phone charger along with you, and ensure that you have everything you need on the off chance that you break down.