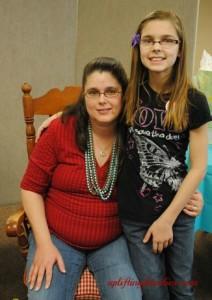 A baby shower was a tradition that was started to celebrate the arrival of a new baby for expectant mothers.  However, the tradition begin in the very early days and was very different compared to today's baby showers.  In fact, there is a lot of controversy surrounding today's baby showers and the etiquette.     The purpose of a baby shower is to celebrate the arrival of the new baby and to shower the mother with attention and gifts.  In fact, if you have a baby shower beyond your first born child you may or may not experience some negativity surrounding the baby shower.  Early traditions intended a baby shower to be for the first born child only; however, traditions are slowly changing and more people feel that each baby should be a reason enough to celebrate the baby's arrival.
A Small History Lesson on the Origin of a Baby Shower
A baby shower is associated with pregnancy and childbirth and originated during ancient times.  It has evolved into different traditions depending on the region or area that you live in.  Baby showers were only attended by women, usually, the women were family members and close friends to the expectant mother.  Motherhood was considered a rite of passage similar to a wedding and this was a special time that was celebrated.  A baby shower gave new mother's a chance to try out new tools (baby gear) on their newborn baby and allow the new mother to try out her new role as a mother.  Once the expectant mother's baby is born, she will now have a new identity in her community.
During the 21st century, the role of the baby shower has dramatically changed and it is more of a party for the expectant mother.  Invitations are mailed to participants and many hosts entertain the guests with games and refreshments.  The ultimate tradition still remains and guests are invited to come to a baby shower to welcome the new baby and to shower mom with gifts.  Traditionally, baby showers were thrown for the first born child in the family; however, times are changing and many people feel that each baby should be celebrated.
When Should I Have My Baby Shower?
Many new mother's are often asked by their hosts, when should the baby shower be scheduled.  The baby shower should typically be held six to eight week prior to the baby's expected due date.  Why should I have my baby shower that early?  The goal of a baby shower is to prepare the mother with the tools that she needs in order to care for her newborn.  As most people know, babies usually tend to be in control and they decide when they should make an entrance into the world.  If you have the baby shower, six to eight weeks prior to the anticipated due date, most mom's can be prepared in case her baby decides to come earlier than the anticipated due date.  Plus, it allows the parents to purchase any additional items that they need before the baby arrives.
Baby Shower Etiquette
Never host your own baby shower.
Make sure that most of your guests can come to the shower (ie close family members and grandparents)
A baby shower can be held after the baby is born, if necessary.
Pick reasonably priced stores for your gift registry.
Don't be greedy.
 Add a variety of items to your registry that will fit everyone's budget. (don't registry for only big ticket items)
Specify on the invite if children can't attend the baby shower.
Dealing With Guests Who are Against Multiple Baby Showers for Subsequent Children
The customary tradition was to hold a baby shower for a mother's first pregnancy; however, many people feel that each baby should be celebrated.  In fact, if your friends throw you a baby shower for subsequent babies, you may have a few disgruntled friends who think that you are only after the gifts since most mom's already have most of the items left over from their first pregnancy.  Try not to get upset if you find out that a few of your guests are upset over this subject and try not to let it bother you.  If you really want them to come to your baby shower, you can ask them to come to the shower to celebrate the new baby and ensure them that they don't have to bring a gift.  Remember, that you can't please everyone and everyone is entitled to their own opinion.