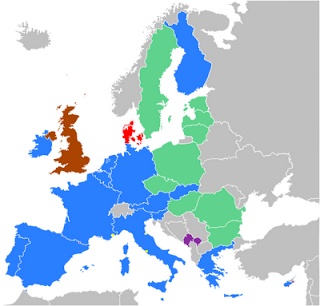 this commercialism-infested planet has been the victim of two recent world wars.
One between 1912-18.
One between 1939-45.
These wars have been marketed as political, or territorial. But they weren't really. All wars are banker wars, is how it goes. Even back as far as 1812-15, when Napoleon was hurriedly building his French Empire, the bankers have been funders of and profiteers from Global Annihilation of Tribalism. They used Intelligence to tell the City of London that Waterloo had been a French victory, crashing the UK market and ensuring their own wealth.
One World Under God
is the general motto of the bankers, and 'god' in this context is Profit.
So, let's go back to the most recent world war and see how humans coped, in the face of reduced imports, in the face of 'a need to feed the many'.
We did okay.
We fed our children.
We retained our identity.
Sure, we achieved this under a War Monarchy, but we proved one thing. As a nation, we are a tribal community of self-sufficiency. We can make this island work for us. We are capable of isolationalist survival. And it's something we should think about. As a leaderless revolution is imminent. What we can do, as a nation of people who will get by, that will make this world a better place.
For all living creatures.