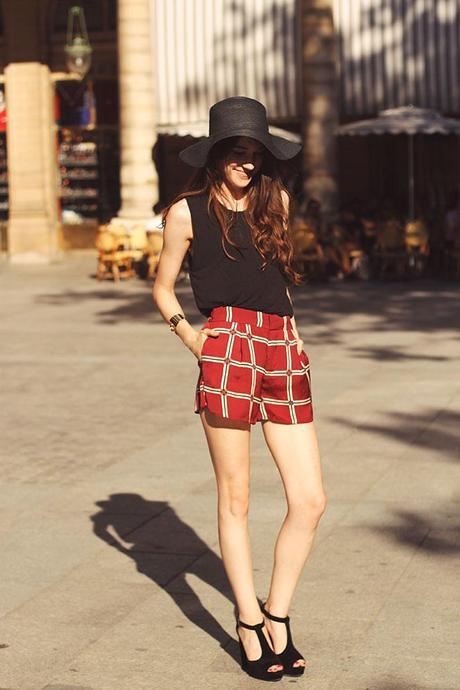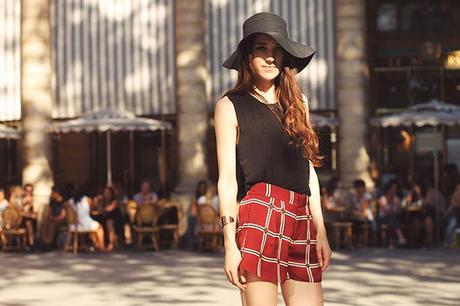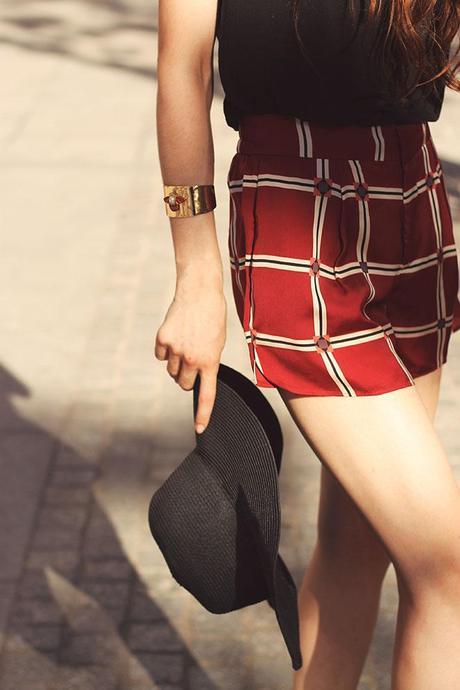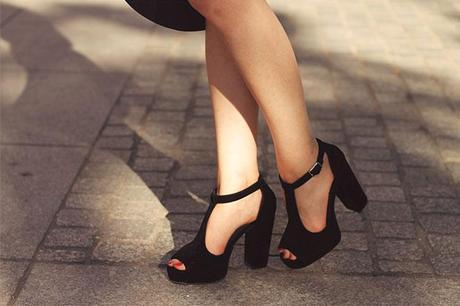 Photos : Hugo
Hat : Vintage // Plaid Shorts : Zara // Top : Nasty gal // Bracelet : BHV // Shoes : H&M
Two weeks ago I spent my  Thursday hanging out with the boyfriend and eating yummy Japanese food on the Rue Saint Anne, a street full of real Japanese restaurants in the heart of Paris. I wore this outfit with some sandals to make it a little more casual.
The floppy hat is perfecto for protecting my rubbish English skin. I wish I tanned like a Latina and that I had more time to hang out in the sun and catch some well-needed rays! But the hat is perfect to create a little drama to a basic outfit and it'll be perfect for the beach later on this month, when I finally get the chance to do a little sunbathing!