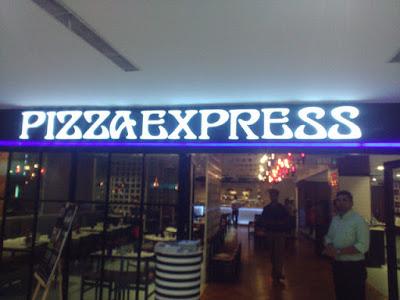 PizzaExpress, Ambience Mall, Gurgaon
Bon Voyage! This is for the journey of delicious and yummy pizzas. Who would deny an invite to the Exclusive Chef's Table at PizzaExpress to celebrate some precious moments for a great milestone, the 50th anniversary of PizzaExpress? At least I couldn't. There was a mix of feelings - a curiosity on one side, a pride on another. After all, a few select foodies were invited and the surprise of the event was yet to be discovered.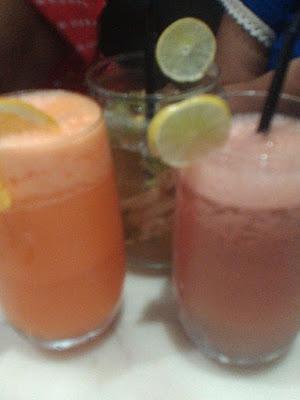 PizzaExpress (officially, a single word, with no space between Pizza and Express), the birthday celebrity of the day, turned 50 on 28th August 2015, was established in 1965 in London. Pizzaiolos is the name given to the expert chefs who prepare exotic Italian recipes for you when you visit their as a special guest. Every visitor for them is special in that sense and is ensured to receive an exclusive welcome and excellent service there. PizzaExpress is known for years as world's topmost casual dining brand. On this special day a new, unique, innovative and refreshing menu is launched for the celebration. These pizzas are, as some of you know, are handmade since 1965 in PizzaExpress and that is one of the secrets behind their being so delicious. It was the first time in 1965 when PizzaExpress founder Peter Boizot introduced pizza and casual dining in UK to the High Street thereby bringing in a new revolution in eating out.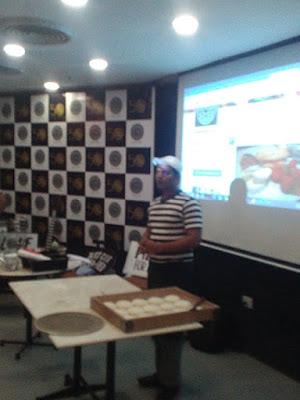 The popular and unique but secret dough recipe and a selective ratio of quality ingredients, that was introduced by Peter and is still the mark of uniqueness of taste in the pizzas crafted at PizzaExpress. The count has gone to more than 500 restaurants worldwide and the journey is on, on a full swing. Along with the time, there have been new insertions and inclusions in the menu of PizzaExpress like recently there have been new starters introduced like assorted veg/ non-veg platter, Antipasto Verde, Antipasto Pollo e Gamberro etc. Definitely, the thrill in any recipe is marked with the expertise of the pizzaiolos. It we talk of ingredients, speck ham topping goes in Amore Nascosto, marinated tomatoes go in picy N'duja along with mozzarella garnished with fresh spinach, creamy ricotta and seasoned with pepper and oregano. The I1 Padrino 65 is topped with chrgrilled vegetables, fresh mozzarella and grilled chicken.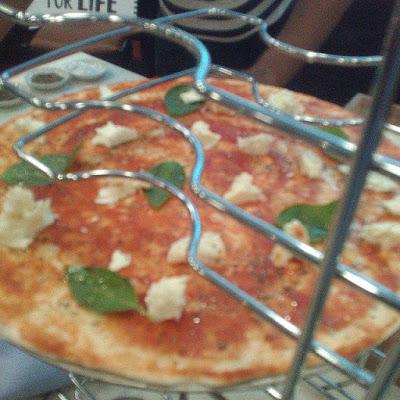 The new pastas range include Penne con Peppadew, Linguine Ai Gambero a Pesto Rosso, Pollo Arrabbiata and the Pollo Pesto Baked. Overall it was a fabulous evening when not only we were served gracious recipes but we also got to know how the pizza is prepared right from scratch. Not only that, we, in fact prepared our own pizzas and enjoyed all together. Bon Apetite!