Blogging Marathon# 60: Week 4/ Day 2
Theme: Bookmarked Recipes
Dish: Pizza Mac and Cheese
It was crazy snowy weekend in our neck of woods. I don't think I've seen that much snowfall in one day in all of my 15 years in the US. Storm stuck around the whole day Saturday and Sunday was spent in cleaning up the mess. Thankfully my husband was around for the shoveling, though I had to do my part too.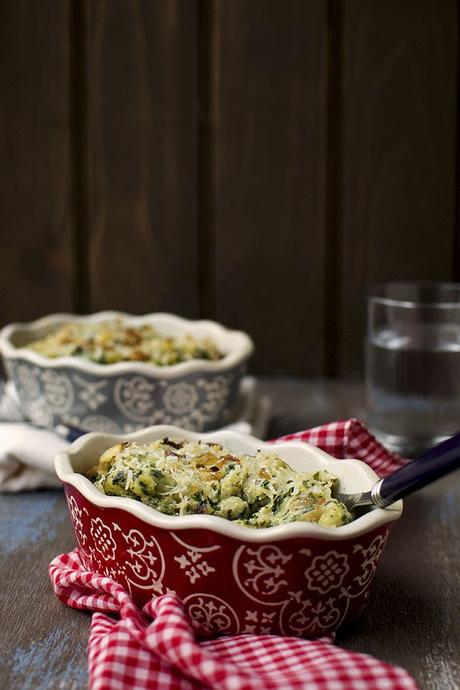 Coming to today's recipe for BM, I bookmarked this
Pizza Mac and Cheese
from Food52. I made this dish 3~4 times in the past couple of months. You can guess why -- who doesn't like pizza and pasta separately, now if you put them together it is absolutely delicious. My son went gaga over this dish.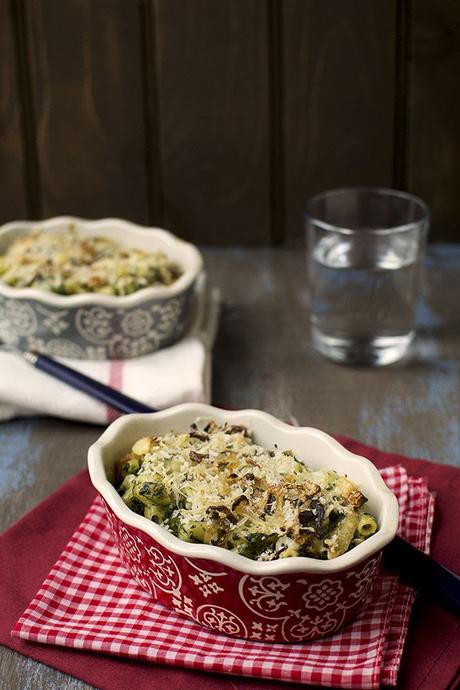 I tweaked the original recipe a little bit to suit our taste needs. Basically pasta is tossed with creamy cheesy bechamel sauce and your favorite pizza toppings. We love spinach, caramelized onions on our pizza, so that is what I added in here too. You can use whatever toppings you like, no-meat or meat -- make sure to cook them before adding to the pasta.
Recipe adapted from Food52
:
Pizza Mac and Cheese
Ingredients
:
4oz

Macaroni or other short cut pasta

2tbsp

Butter

2tbsp

All purpose flour

3cups

Warm Milk (I used a combination of whole and 1% milk)

½cup

Thawed frozen chopped spinach

1

Large Onion, thinly sliced

½cup

Provolone cheese, grated

1cup

Parmesan cheese, grated

½cup

Mozzarella cheese, grated

1tsp

Dried Basil

1tsp

Dried Oregano

1tsp

Red pepper flakes (adjust as per taste)

To taste

Salt & Pepper
Method
:
Preheat oven to 425°F. Lightly grease baking pan or pans and keep ready.
Cook pasta according to package instructions until al dente. Drain and set aside.
Heat 1tbsp oil in a pan, add the onions and cook on medium flame, stirring occasionally until the onions are nicely caramelized. Season with salt and pepper, remove and set aside.
Squeeze all the water from the thawed spinach and keep ready.
In a medium sauce pan, melt butter and whisk in flour. Cook on medium flame until the flour changes color and doesn't smell raw anymore.
Slowly stir in the warm milk and whisk to form a lump free mixture. Add red pepper flakes, dried basil, oregano, salt and pepper. Cook till the mixture thickens a little bit. Add the thawed spinach and mix to combined. Stir in the grated provolone, parmesan and half of the mozzarella cheese. Whisk until the cheese melts. Turn off the heat.
Add the cheese sauce, most of the caramelized onions (reserve some for the topping) to the pasta and mix well.
Pour into the prepared pan and top with the remaining caramelized onions and the remaining parmesan cheese. Bake for 20~25 minutes or until the top is bubbly and browned. Let rest for a few minutes before serving.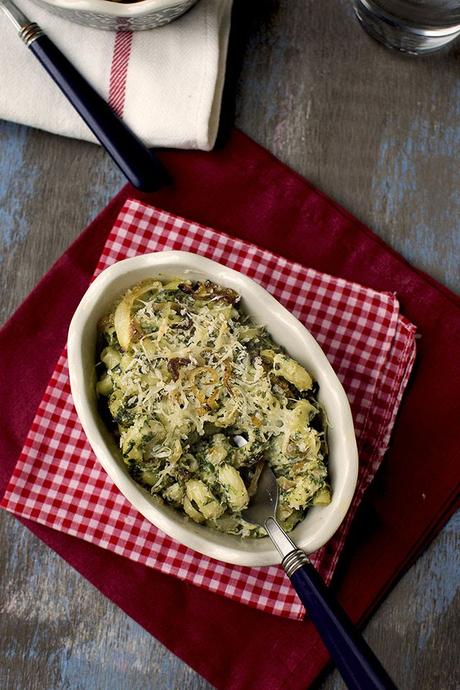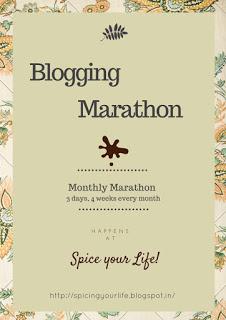 Lets check out what my fellow marathoners have cooked today for 
BM# 60
.