I hope you remember Tara Roshnipuria and Roshan Lokhandpure, my protagonists in the previous post. If your remember, at the end, I marked that post as 'To be Continued... ". Well, so this is the concluding post. Let's recapture the key events of the first day of Tara in her college. She is feeling as if she has entered in a huge sea all of a sudden and this is a major change in her life. Till her school it was just like a small pond with everything so rigid and fixed. And here, it's a mix of do much of vibrancy, energy, zeal, rhythm, and variance. Tara is mesmerized by the super melodious voice of Roshan who sings a song in the formal meet of freshers, seniors, and professors in the college canteen. Tara is find of music and books. Tara has a graceful personality with a strong aura. She is sharp, intelligent, beautiful, and intelligent.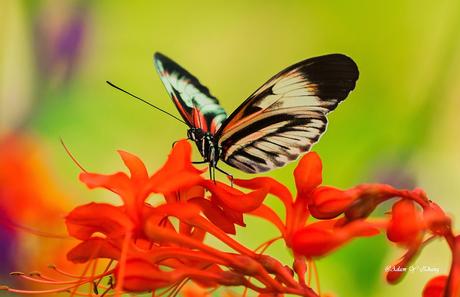 Photo credit: 
Thank you, my friends, Adam!
 on 
VisualHunt
It was an open atmosphere in the canteen. The get together was till the lunch time after which first two classes of the session were there. There was enough time for that. The stage was open for anybody and everybody. Snacks and drinks were going on. For Tara it was a good opportunity to get acquainted with her classmates, professors, and seniors. It was quite a congenial environment. While she was talking to Dr. Saraswati she found that the professor is as passionate about music and books as Tara. That created a strong bonding between the two. And then all of a sudden Professor pushed her gently towards the stage - "Let's sing, come." "Sure, mam but which song?", Tara asked her. "Oh, come on, any classical will do. We can decide on the stage itself." 
We both were there on the stage. "Roshan, please come to the stage immediately with your keyboard and my tabla set. Your services are required SOS." Roshan was there within a few seconds. For the first 5 minutes, Dr. Saraswati and Roshan had a jugalbandi session. That created a heavenly atmosphere in the canteen. Every moment was as if had frozen for a while except the music that was floating in the air moving from ears to ears binding heart to heart. After that magical spell, Dr. Saraswati told Roshan to set his keyboard for - Piya Tose Naina Laage Re. She confirmed from me if I was comfortable singing that with her. I was. We started. Our vocals gelled quite well. On top of that tabla and keyboard made it excellent. 
piyaa tose nainaa laage re, nainaa laage re
jaane kyaa ho ab aage re, nainaa laage re
piyaa tose nainaa laage re, nainaa laage re

ho, jag ne utaare ho, dharatii pe taare,
par man meraa murajhaaye
ho, un bin aa_ii ho, aisii dIvaalii
milaneko jiyaa tarasaaye, aa saajan paayal pukaare
jhanaka jhan jhan jhanaka jhan jhan, piyaa tose   
piyaa tose nainaa ...

bhor kii belaa suhaanii, nadiyaa ke tiire
bhar ke gAgar jis gha.Dii mai.n chaluu.N dhiire dhiire
tum pe nazar jab aa_ii, jaane kyo.n baj uThe ka.nganaa
chhanaka chhan chhan chhanaka chhan chhan, piyaa tose
piyaa tose nainaa ...

ho, aa, ho, aaI holii aaI ho, sab ra.ng laaI
bin tere holii bhii na bhaae, ho
bhar pichakaarii, ho, sakhiyo.n ne maarii
bhiigii morii saarii hay hay,  
tan-badan meraa kaa.npe thar-thar
dhinaka dhin dhin dhinaka dhin dhin, piyaa tose 
piyaa tose nainaa ...

raat ko jab chaa.Nd chamake jal uThe tan meraa
mai.n kahuu.N mat karo cha.ndaa is galii kaa pheraa
aanaa meraa saiyaa.N jab aae
chamakanaa us raat ko jab 
mile.nge tan-man mile.nge tan-man,
piyaa tose
piyaa tose nainaa ...
piyaa   
ho ho piyaa
Source : 
Lyricsoff
It was a standing ovation from all around in the canteen. The lunch was about to start. Dr. Saraswati introduced me with Roshan before she left us to join her colleagues. About Roshan, I got to know he was in second year of Biotechnology. He had an aim of going for some medical research later. His father was working with Indian Navy as a very high rank. He was a marine engineer. His mother was a surgeon with Indian Army. Roshan was the only child of his parents. 
Gradually, we developed a great friendship during college days. Participating in college festivals was regular for both of us and we won many awards in music. After college, we both joined our respective streams in different colleges at different locations. Finally, we got married. 
This post is powered by 
Blogchatter
I'm participating in #BlogchatterA2Z - 2021