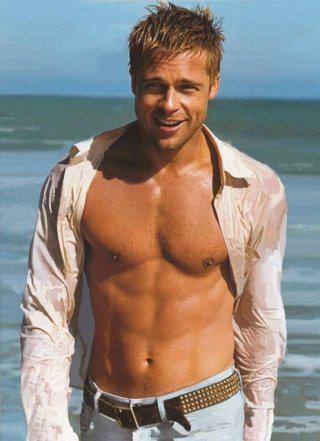 Brad Pitt insists on keeping problems at work separate from his home life because he doesn't want his career to negatively impact his children's upbringing.
The father-of-six plays an abusive dad in new movie The Tree of Life, but he refused to let the intense filming process affect the way he brought up his kids with actress girlfriend Angelina Jolie while shooting the Terrence Malick project.
He tells Eonline.com, "I certainly don't raise my kids that same way. I'm painfully aware that my actions have an indelible mark on them in these formative years.
"I make sure I don't bring my c**p home. I want to keep them free. I want them to explore that innocence as long as possible and find out what's interesting to them. I just don't want to encumber them in any way."